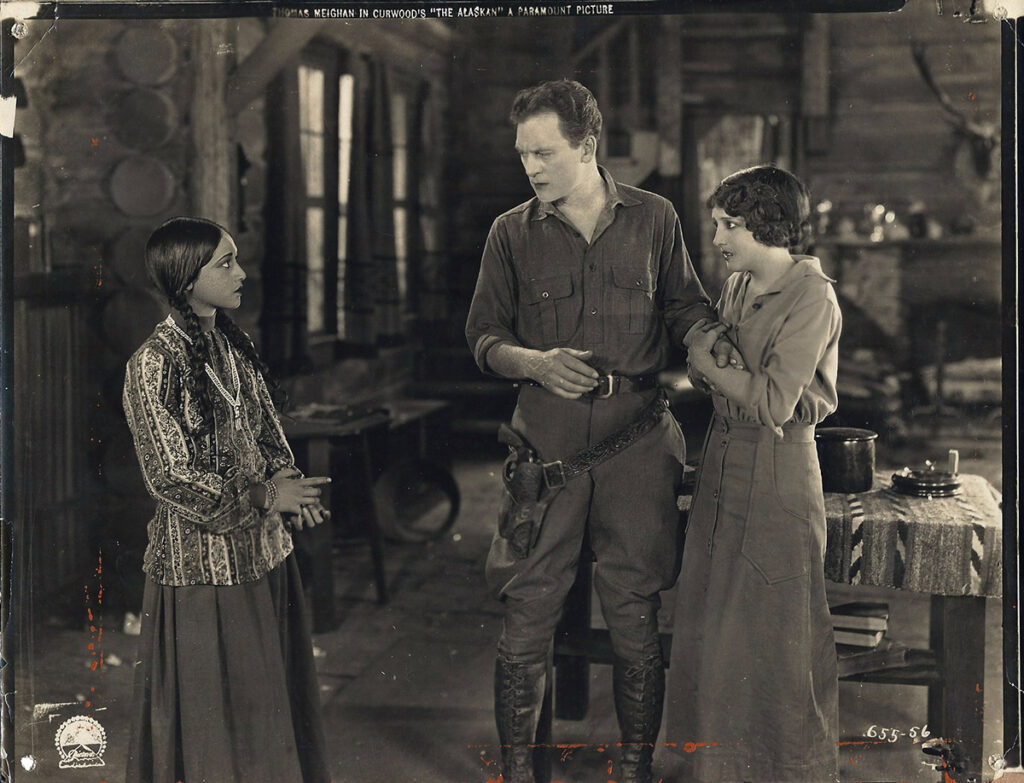 ANNA MAY WONG as KEOK | THE ALASKAN (1924) Photo
Sold
[Los Angeles: Paramount Pictures, 1924] Vintage original 8 x 10″ (20 x 25 cm.) black-and-white single weight glossy silver gelatin print still photo. There are a few abrasions at the top left corner and wear along the right side and there is a hole at the bottom left corner next to the logo. There are some brown tape remnants on the verso. This appears to be a contact print and includes a Paramount logo at bottom left corner and the code 655-56 at the bottom right corner. Very good+.
America's first Asian American female movie star. The epic tale, filmed in Alberta, Canada, was from a book by popular writer James Oliver Curwood.
Because of her unconventional look, Wong was cast as several ethnicities during her early career, including the Eskimo Keok in this story.
Out of stock
Share With Friends: