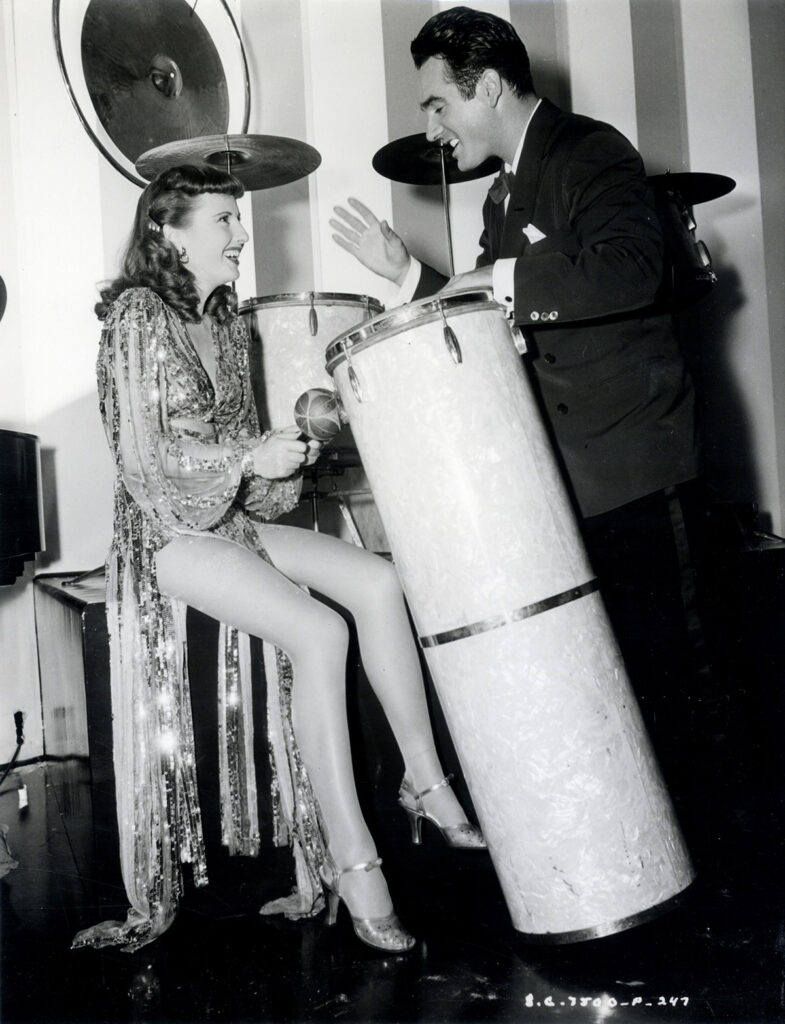 BALL OF FIRE (1941) Photo – 2
Sold
[Hollywood: RKO, 1941] Vintage original 9 1/2 x 7 1/2″ (24 x 19 cm.) borderless black-and-white print still photo, fine.
Howard Hawks directed this classic screwball comedy, from a script by Billy Wilder and Charles Brackett. Zany comedy about a cloistered group of academics working on a new encyclopedia who encounter a sassy nightclub singer (Barbara Stanwyck) who is hiding out from the police.
This charming photo shows Stanwyck with drummer Gene Krupa, who appears in a nightclub sequence.
Out of stock
Share With Friends: