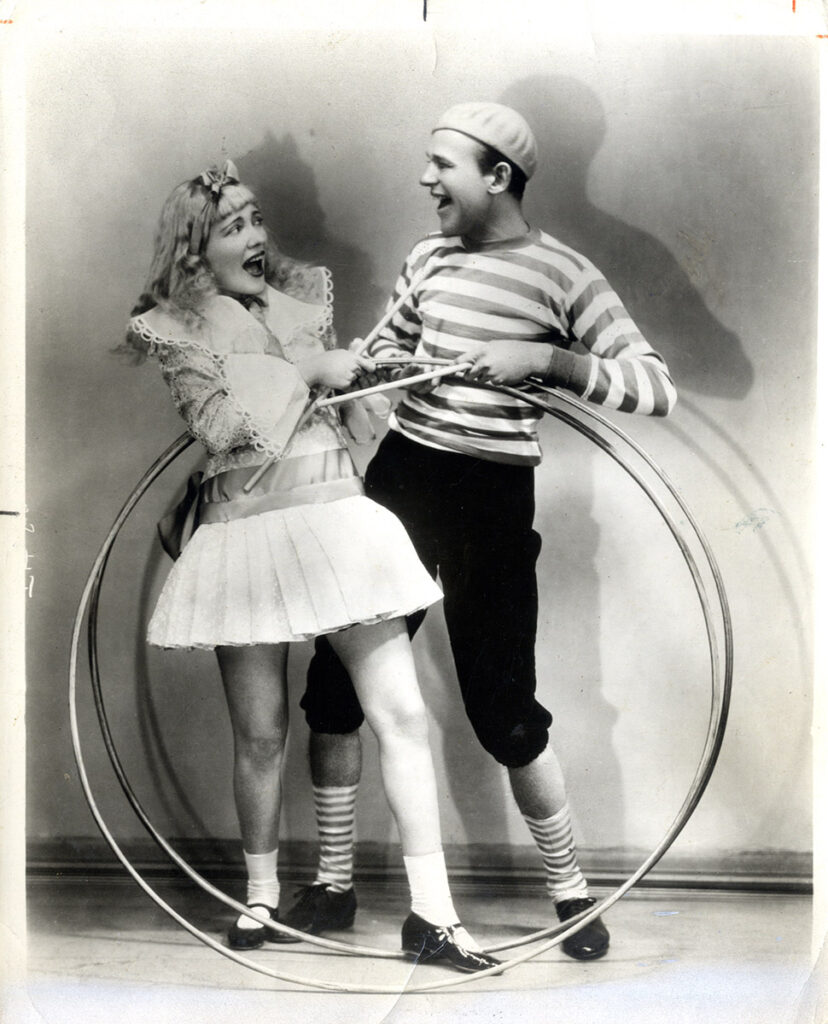 BAND WAGON, THE (1931) Photo | Fred and Adele Astaire
Sold
New York, [1931]. Vintage original 8 x 10″ (20 x 25 cm.) black-and-white single weight glossy silver gelatin print still photo. There are several archival use ink stamps on the verso as well as some tape stain remnants. There is minor corner creasing and a minor crease at bottom middle margin. Near fine.
After 14 years performing in Broadway's top shows, including those written by the Gershwins, Fred and Adelde Astaire ended their performing career together with this musical by George S. Kaufman and Howard Dietz. Adele then decided to end her career in show biz, and Fred was soon called to Hollywood.
Fred and Adele pose for the musical number "Hoops" in which they play two French children at play.
Out of stock
Share With Friends: