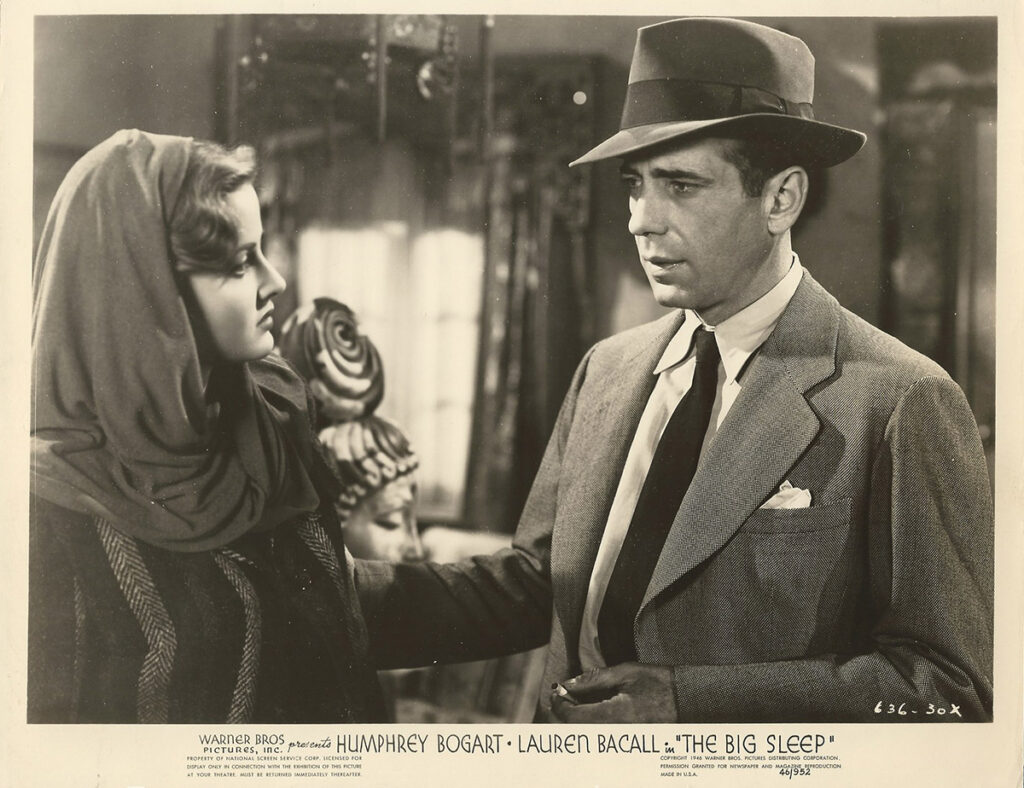 BIG SLEEP, THE (1946) Photo | Humphrey Bogart, Martha Vickers
Sold
[Los Angeles: Warner Brothers, 1946] Vintage original 8 x 10″ (20 x 25 cm.) black-and-white single weight glossy silver gelatin print still photo, fine.
One of the most controversial of all noir films due to the jigsaw presentation of the story. The second film to feature Bogart and Bacall, it was filmed in 1944, but would not be released until 1946. Bogart became legendary in his portrayal of private eye Phillip Marlowe.
In still coded 636-30x, Phillip Marlowe (Humphrey Bogart) is involved in a confrontation with Carmen Sternwood (Martha Vickers).
Out of stock
Share With Friends: