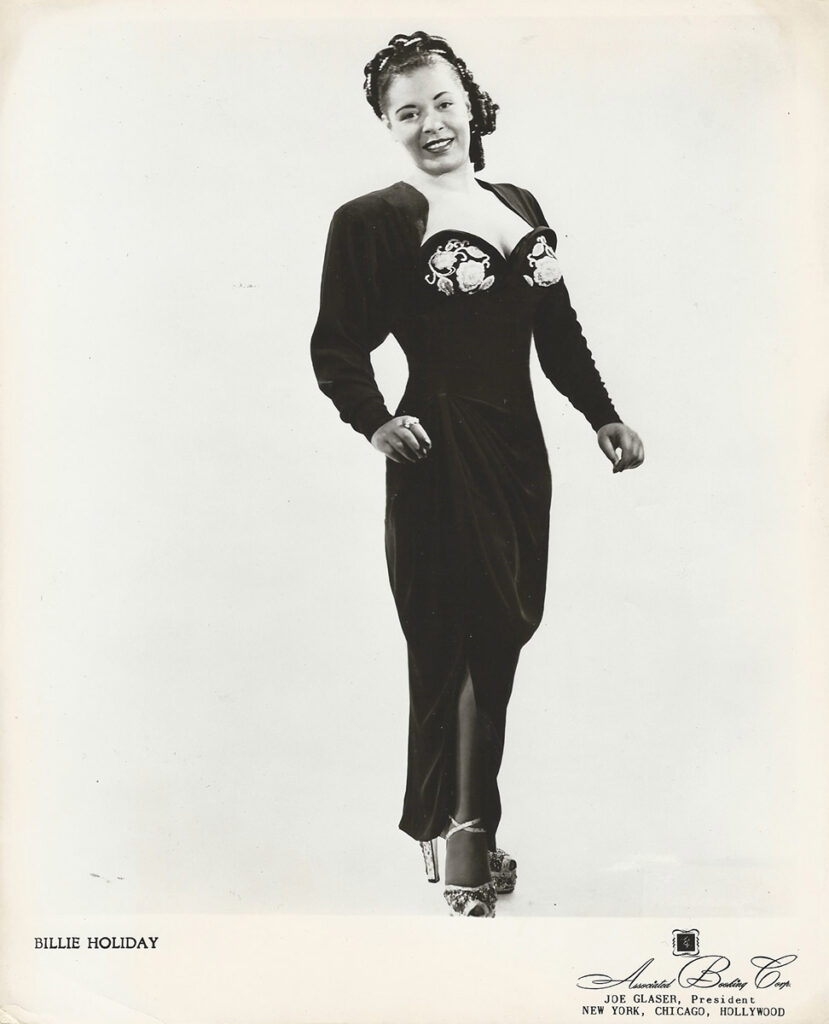 BILLIE HOLIDAY (ca. 1947) Elegant promotional photo
$

750.00
[New York: Associated Booking Corp., ca. 1947]. Vintage original 8 x 10″ (20 x 25 cm.) black-and-white glossy silver gelatin photo. A bit of minor wear in the white background at right of Billie and some creasing at the bottom right corner edge. Near fine.
This lovely full-length portrait of the unique singing diva was presented by Billie's management and used for bookings in the mid-1940s and into the early-1950s for such performances as those at New York's famous Town Hall in 1946 and the Philadelphia Academy of Music jazz concerts. She was booked exclusively by Associated Booking Corp. Joe Glaser, pres., 745 Fifth Ave., New York City, Plaza 5-5572. Their logo is at the bottom right margin.
The 212 phone exchange, which is written on the verso for the agency, is likely from the early-1950s. The 212 area code was assigned in 1947 but not widely used until the early-1950s. This portrait — which originated ca. 1947 as evidenced by Holiday's physical appearance, hair styling and gown — was likely used for several years by the agency and therefore the original "Plaza 5-5572" printed on the front later changed to the phone number written on the verso.
Share With Friends: