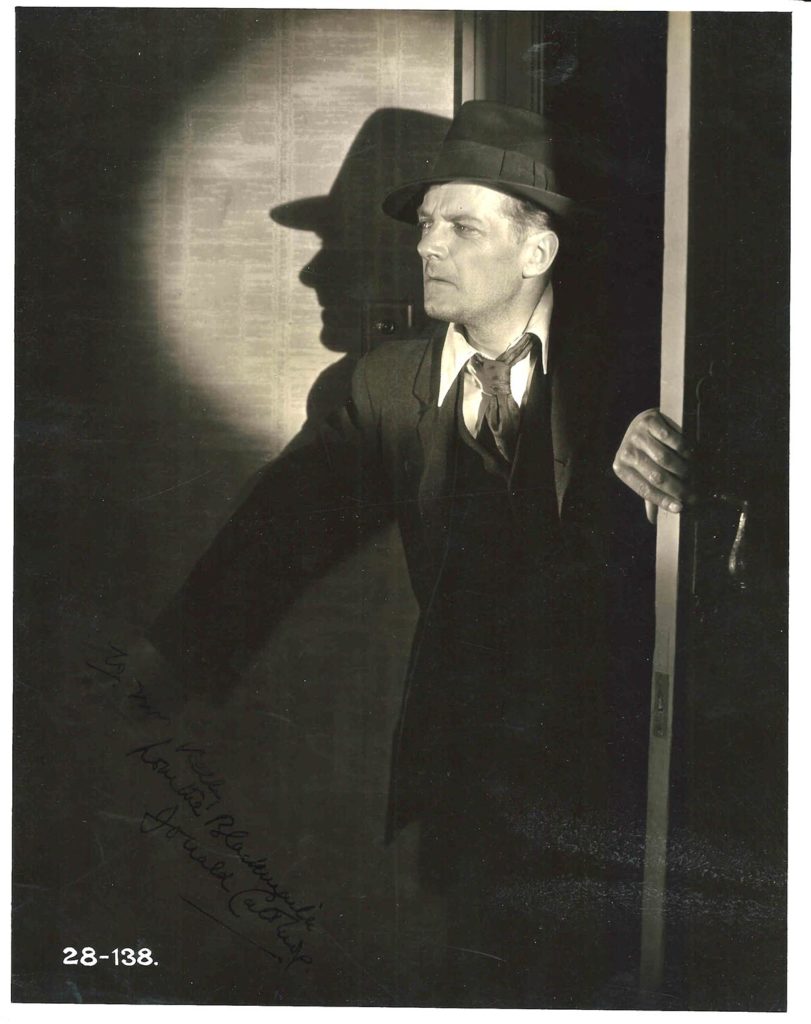 BLACKMAIL (1929) Donald Calthrop-signed UK photo
Sold
Vintage original 9 x 7″ (25 x 20 cm.) black-and-white double weight glossy silver gelatin print still photo, UK. Anny Ondra, Sara Allgood, Charles Paton, John Longden, Donald Calthrop, dir: Alfred Hitchcock, Sono-Art. Photo is coded "28-138". Very minor wear, fine.
Historic film, not only being the first sound film to be directed by Alfred Hitchcock, but also noted as the first British sound film. Hitchcock and crew were still using silent film techniques, but this added to the suspenseful atmosphere.
In the same dark genre of Notorious and Vertigo, the story involves a woman whose boyfriend is a Scotland Yard detective, far more interested in his work than her. She goes out with an artist who takes her back to his place and attempts to rape her. She kills him and her boyfriend is assigned the case. Her guilt is then explored in a variety of ways.
Here is a rare portrait of Donald Calthrop who plays Tracy. Calthrop appeared in three other Hitchcock films of the period, Murder!, Elstree Calling and Number 17. He has inscribed and signed this image, "To Mrs. Kelly / love / The Blackmailer / Donald Calthrop."
Out of stock
Share With Friends: