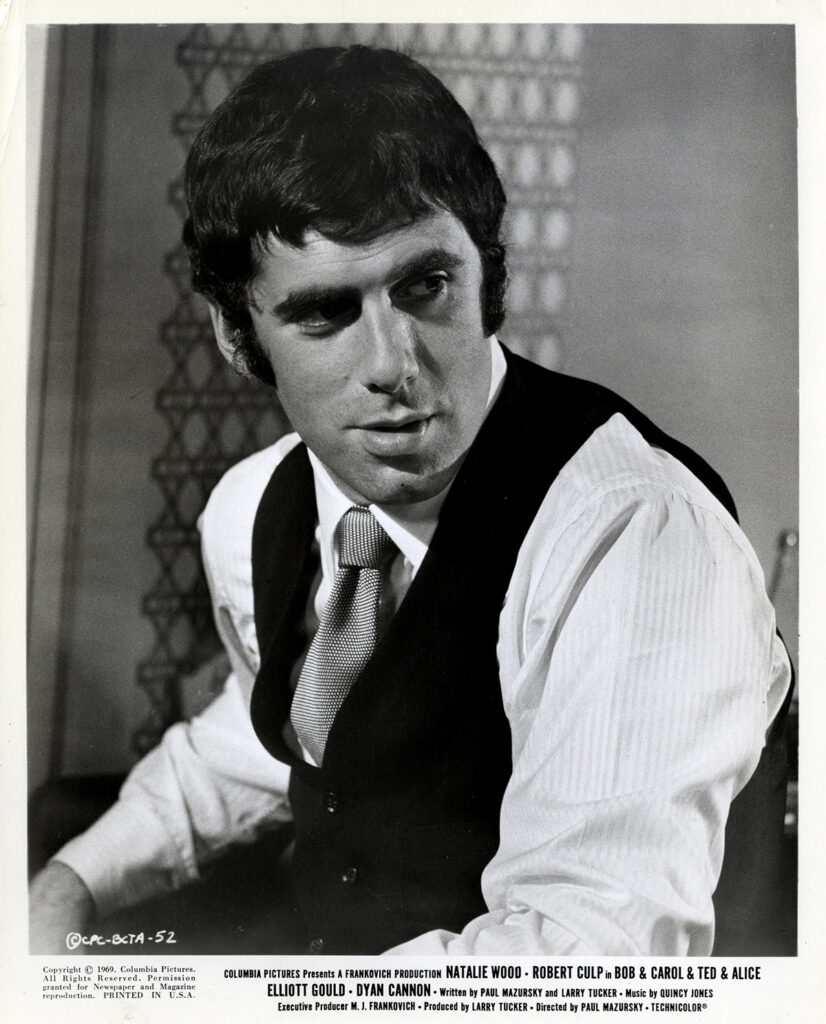 BOB & CAROL & TED & ALICE (1969) Set of 13 photos
Sold
[Hollywood]: Columbia Pictures, 1969. Set of thirteen (13) vintage original black-and-whie print still photos, approximately 10 x 8″ (25 x 20 cm.), including one linen-backed keybook photo. One photo has a photographer's stamp on verso. Overall, NEAR FINE. 
Paul Mazursky made his directing debut in this movie which was co-written with his then writing partner, Larry Tucker. The movie is what we would now label a dramedy, about Southern California lifestyles of the later 1960s, and the new kinds of sexual openness of the times. 
For Elliott Gould, this was only his third feature film, and his first starring role. The film was a great success for him personally, which quickly led to his star roles in Robert Altman's M*A*S*H and then Getting Straight.
Out of stock
Share With Friends: