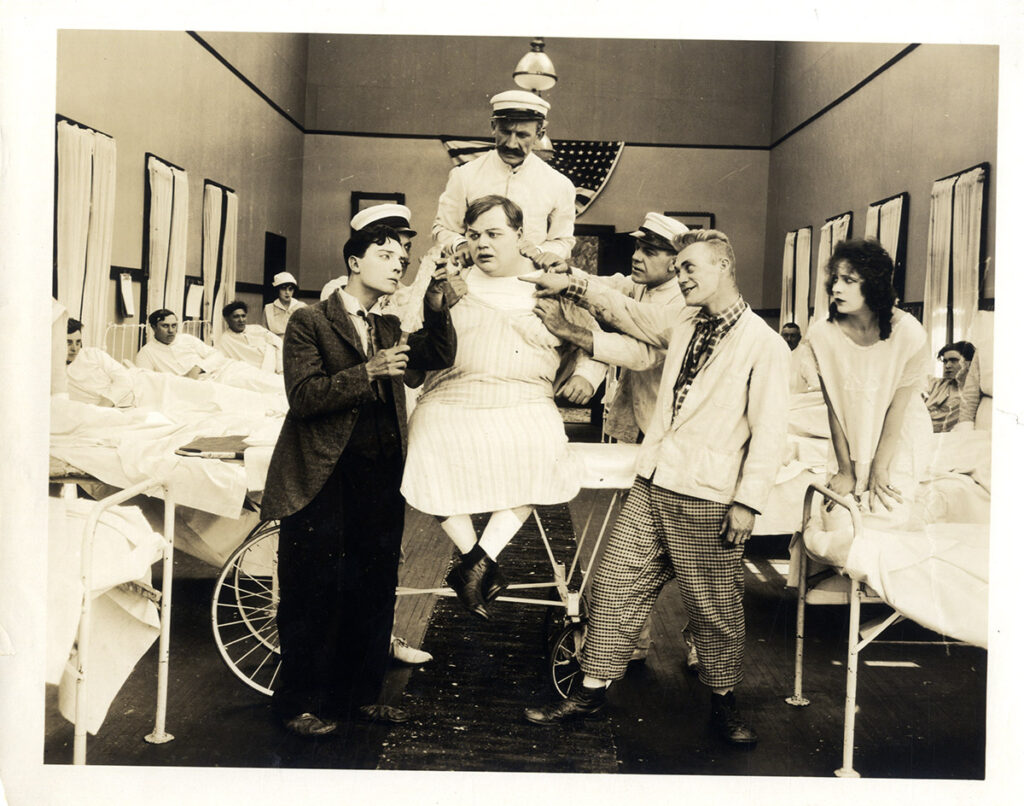 BUSTER KEATON, FATTY ARBUCKLE | GOODNIGHT, NURSE! (1918) Photo
Sold
[Hollywood: Paramount Pictures, 1918]. Vintage original 8 x 10″ (20 x 25 cm.) black-and-white single weight glossy silver gelatin print still photo. There is a minute chip in blank left bottom corner and slight creasing, just about fine.
An extremely scarce photo that shows two of the legends of American silent film comedy. In this film, the action centers in a sanitarium that Fatty Arbuckle's character was involuntarily brought to by his wife to be operated on by Buster Keaton's character for alcoholism.
It is highly unusual to find a photo showing the two of them.
Out of stock
Share With Friends: