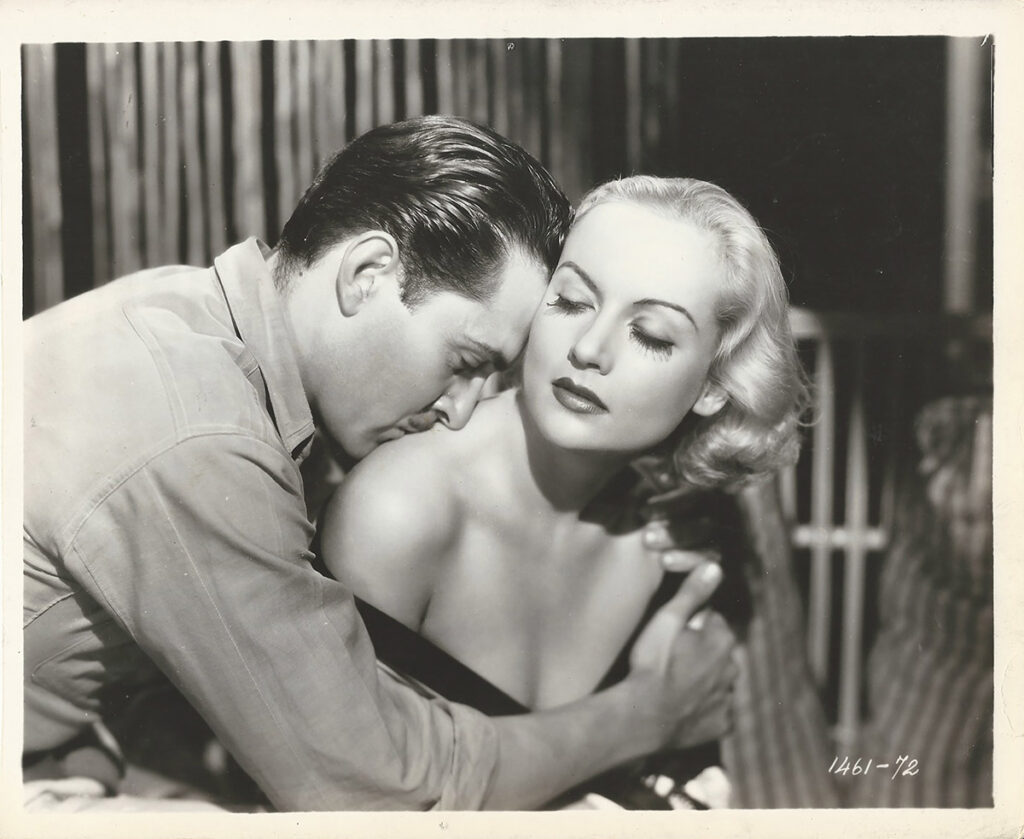 CAROLE LOMBARD | WHITE WOMAN (1933) Photo
$

450.00
[Los Angeles: Paramount, 1933]. Vintage original 8 x 10″ (20 x 25 cm.) black-and-white double weight glossy silver gelatin photo. Minor scratches on blank white margin, near fine.
Illicit love affairs on rubber plantations in Malaysia were all the rage in pre-Code Hollywood. In White Woman, Lombard is involved in a torrid affair with her cruel husband's overseer. The amount of cleavage she displays in this image would be censored the next year.
Photo coded 1461-72. Pencil notation on verso indicates this photo was used in the March 1934 issue of Film Fun magazine, which catered to risqué images.
Share With Friends: