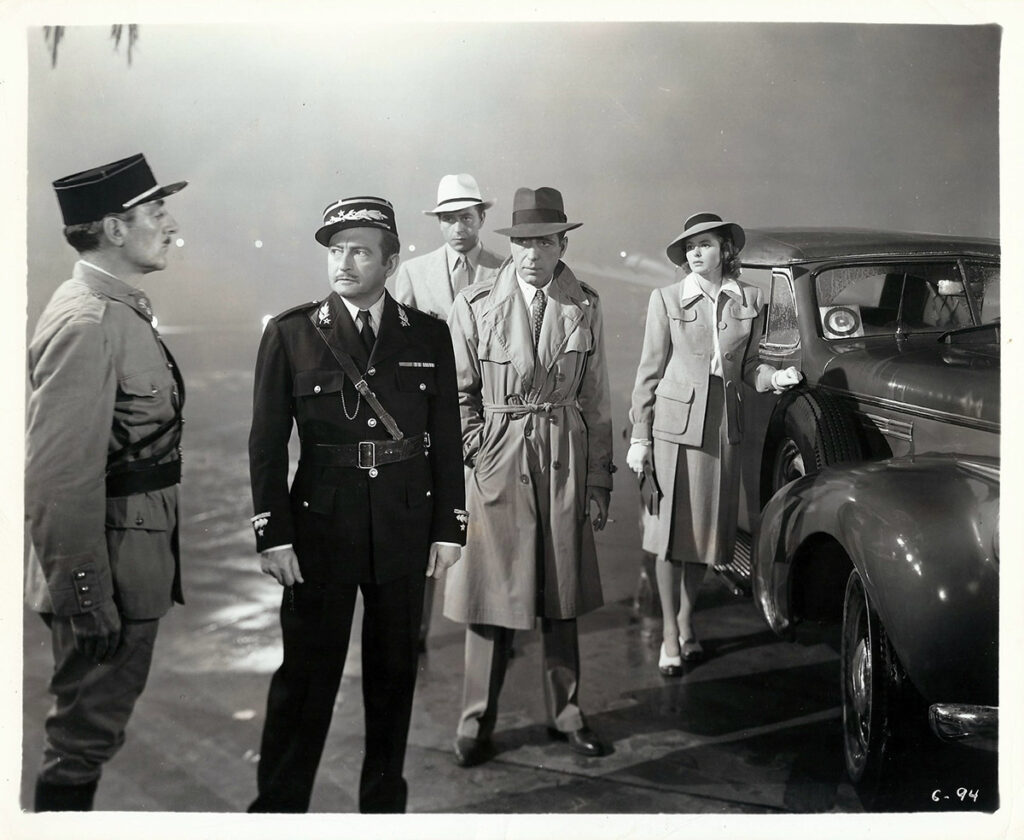 CASABLANCA (1942) Iconic climactic scene
Sold
[Los Angeles: Warner Brothers, 1942] Vintage original 8 x 10″ (20 x 25 cm.) black-and-white single weight glossy silver gelatin print still photo. Minor edge wear, just about fine.
A tense moment during the film's final scene sees most of the principal stars as the story comes to a conclusion. Present are Claude Rains, Humphrey Bogart, Paul Henreid and Ingrid Bergman. 
Still is coded "C 94".
Out of stock
Share With Friends: