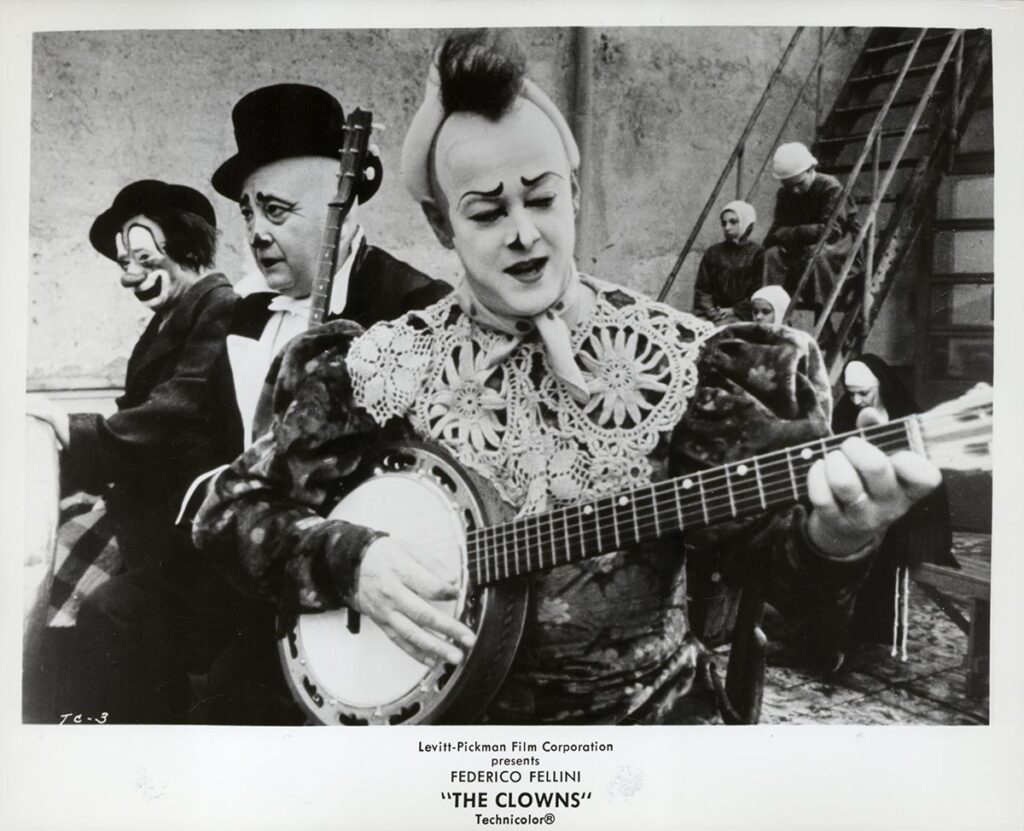 CLOWNS, THE (1970) Set of 2 US-release photos
Sold
Set of two (2) vintage original 8 x 10″ (20 x 25 cm.) black-and-white single weight glossy silver gelatin print still photos, USA. Riccardo Billi, Federico Fellini, Gigi Reder, Anita Ekberg, dir: Federico Fellini, RAI Radiotelevision Italiana. They are in unused condition, fine.
Fellini's childhood obsession with clowns is explored in this mockumentary-type presentation. He joins them as he travels with the great clowns of the time.
These photos are for the US release through Levitt-Pickman Film Corporation.
Out of stock
Share With Friends: