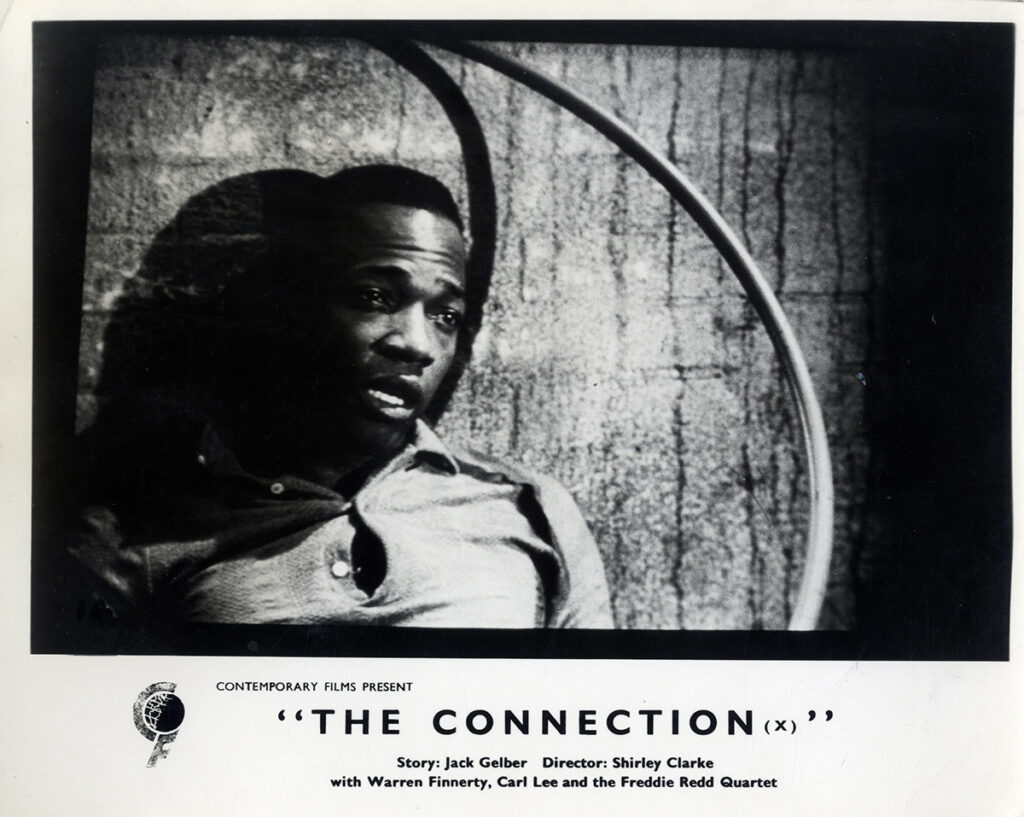 CONNECTION, THE (1961) Set of 8 photos
Sold
[London]: Contemporary Films, [1961]. Set of eight (8) vintage original 8 x 10″ (20 x 25 cm.) double weight photos, two with stamp of Contemporary Films on verso, JUST ABOUT FINE.
Director Shirley Clarke's first feature. Clarke was in so many ways an artist who disregarded and broke through all kinds of societal and artistic barriers. As a woman, she was a unique presence, especially in the 1960s when she had so few other female colleagues among American film directors. In her work, she straddled between documentary, fiction and experimental cinema.
THE CONNECTION was Clarke's first film, adapted from a play by Jack Gelber. A group of junkies await their heroin connection (played by Black actor Carl Lee, who was for a period of time Clarke's life partner), as a group of Black musicians play and rehearse.
Photos from this film are extremely scarce, and these are definitely the only ones I have ever encountered.
Out of stock
Share With Friends: