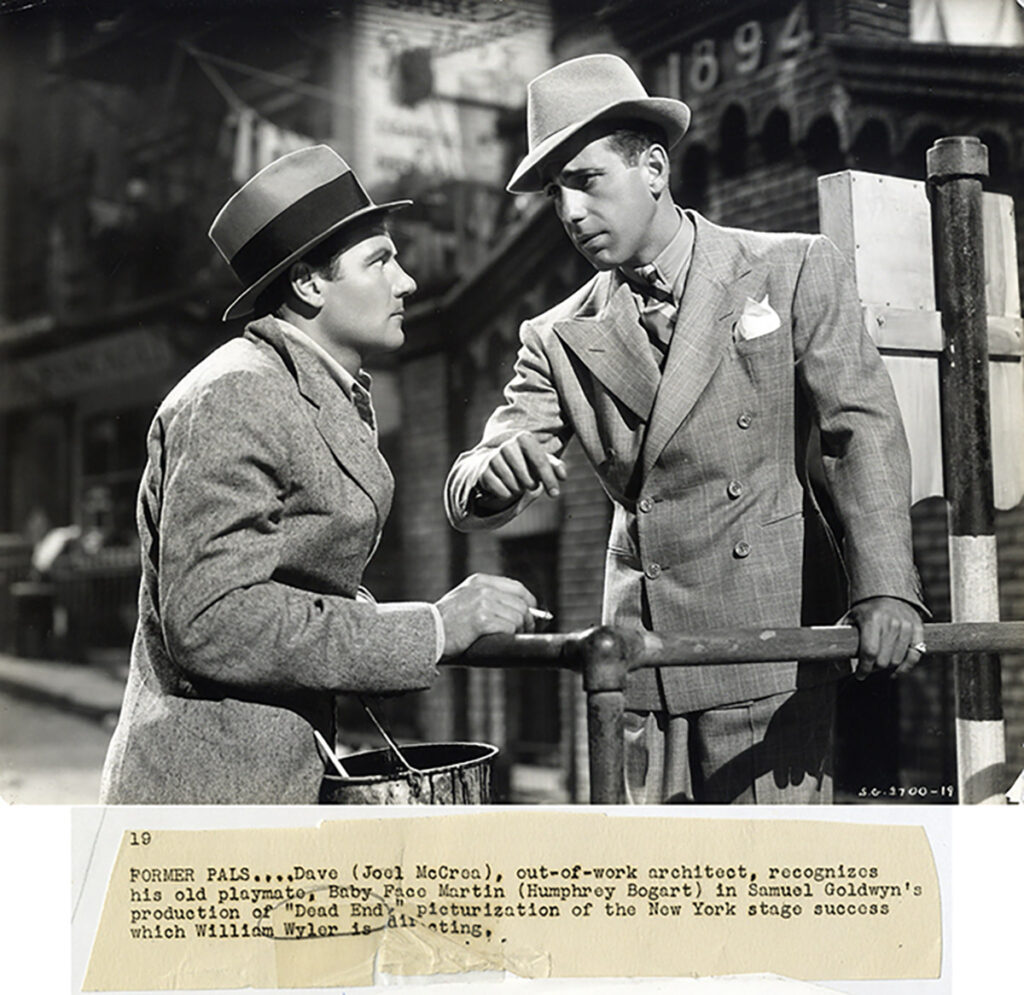 DEAD END (1937) Set of 11 photos
$

500.00
[Hollywood: United Artists, 1937]. Set of eleven (11) vintage original black-and-white photos, of which 6 are 8 x 10″ (20 x 25 cm.) and 5 are borderless 9 3/8 x 7 ½" (24 x 19 cm. Various creases, overall very good- to very good+.
William Wyler directed Humphrey Bogart, Joel McCrea, Sylvia Sidney, Marjorie Main, Allen Jenkins and Claire Trevor in this adaptation of Sidney Kingsley's play, with screenplay by Lillian Hellman.
Grant, p. 163: "Gangster Baby Face Martin (Bogart) makes a nostalgic visit to the slums of NYC's East Side where he grew up, but his mother (Main) rejects him, and his old girlfriend (Trevor) is now a whore. He and sidekick Hunk (Jenkins) have a contretemps with Baby Face's childhood rival Dave Connell (McCrea) which escalates until Dave kills the gangster."
Code numbers: S.G. 2700-19, 37, 44, 93, 112, 113, 117, 118, 129, 140 (one photo is uncoded).
Share With Friends: