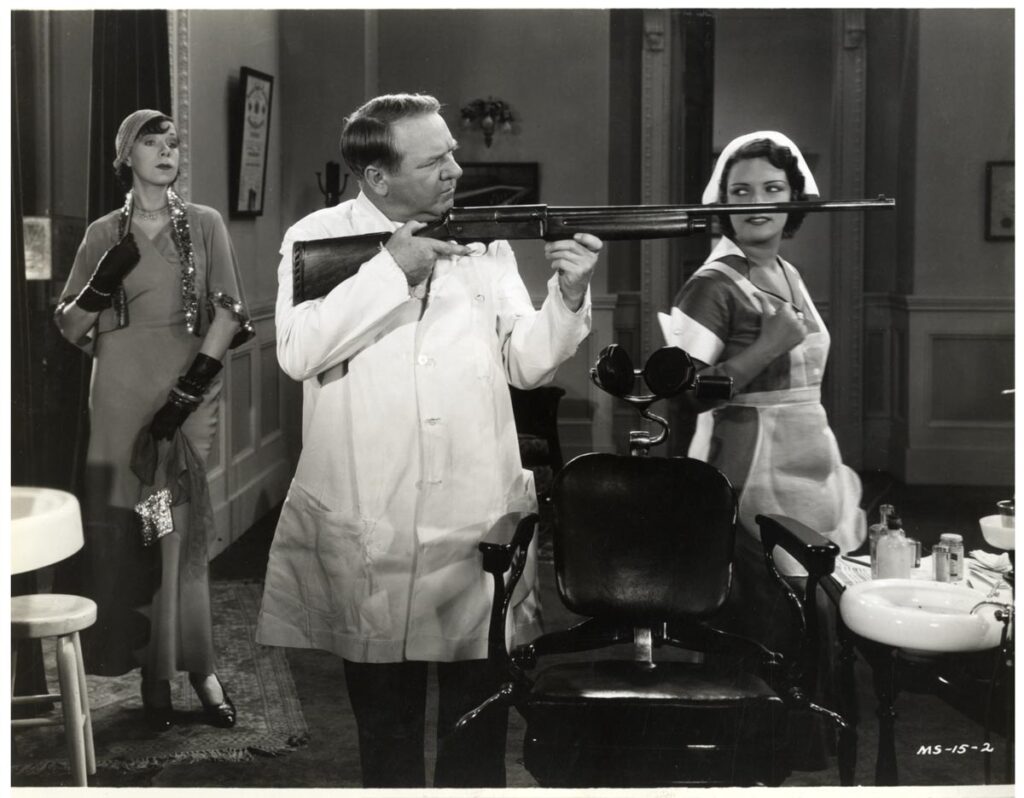 DENTIST, THE (1932) Photo
Sold
Vintage original 7 x 9″ (19 x 24 cm.) black-and-white double weight glossy silver gelatin keybook still print on linen, USA. W. C. Fields, Marjorie Kane, Arnold Gray, Dorothy Granger, Elise Cavanna, Zedna Farley, dir: Leslie Pearce; Mack Sennett Comedies/Paramount Pictures. Near fine.
Classic comedy short remembered for the scenes of Fields as the unconventional dentist wrestling a prim woman (Elsie Cavanna, seen at the back right in the photo) about the room while attempting to extract a tooth, and for his handling of a patient who has such a huge beard that he cannot find his mouth. He takes a shotgun (as in this still) to flush birds out of the man's beard. Zedna Farley is the dental assistant. This was a 21-minute short. Fields was making both shorts and features at this time, released through Paramount.
This still has a code of "MS-15-2". Any original paper from this film is pretty much non-existent — this is the first piece that we have ever handled from any of the classic W. C. Fields shorts.
Out of stock
Share With Friends: