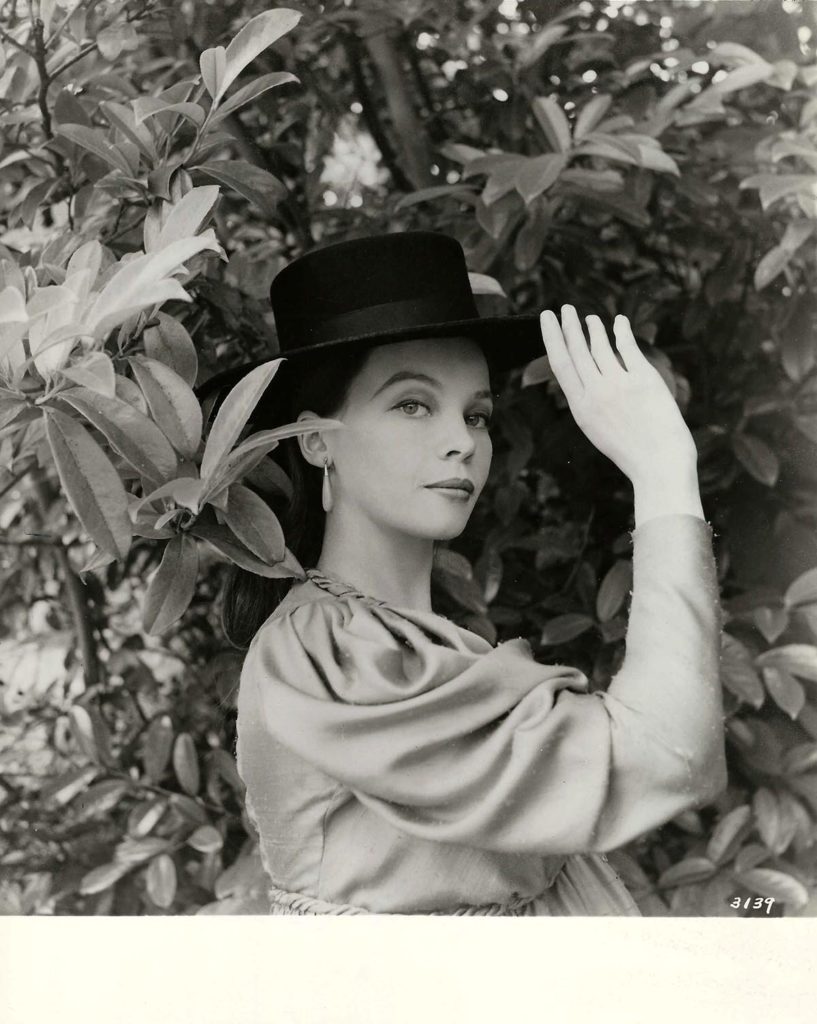 DOCTOR'S DILEMMA, THE (1958) Leslie Caron by Cecil Beaton – 2
Sold
Vintage original 9 x 7″ (22 x 17 cm.) black-and-white single weight glossy silver gelatin print still photo, USA. Leslie Caron, Dirk Bogarde, Alastair Sim, Robert Morley, dir: Anthony Asquith; MGM. Minor crease to bottom right corner, near fine.
On the heels of their successful collaboration with Gigi, Leslie Caron, Cecil Beaton and MGM joined forces with writer Anatole de Grunwald and director Anthony Asquith for an exquisite version or George Bernard Shaw's play. The dilemma occurs when a Mrs. Dubedat goes to a doctor to ask him to safe her artist husband Louis, who is dying of tuberculosis. It turns out Louise is not the great artist, but a con artist with another wife. The doctor can save just so many patients, so should he save Louis?
Cecil Beaton was the film's costume designer and also photographed special portraits for the film. The original printed text is on the verso and states that Beaton took this photographic study of Caron. The film was made in Britain, on location and at MGM's British studios.
Still 3139 features Leslie in a bolero style hat. There is some handwriting on the verso as well as the printed text.
Out of stock
Share With Friends: