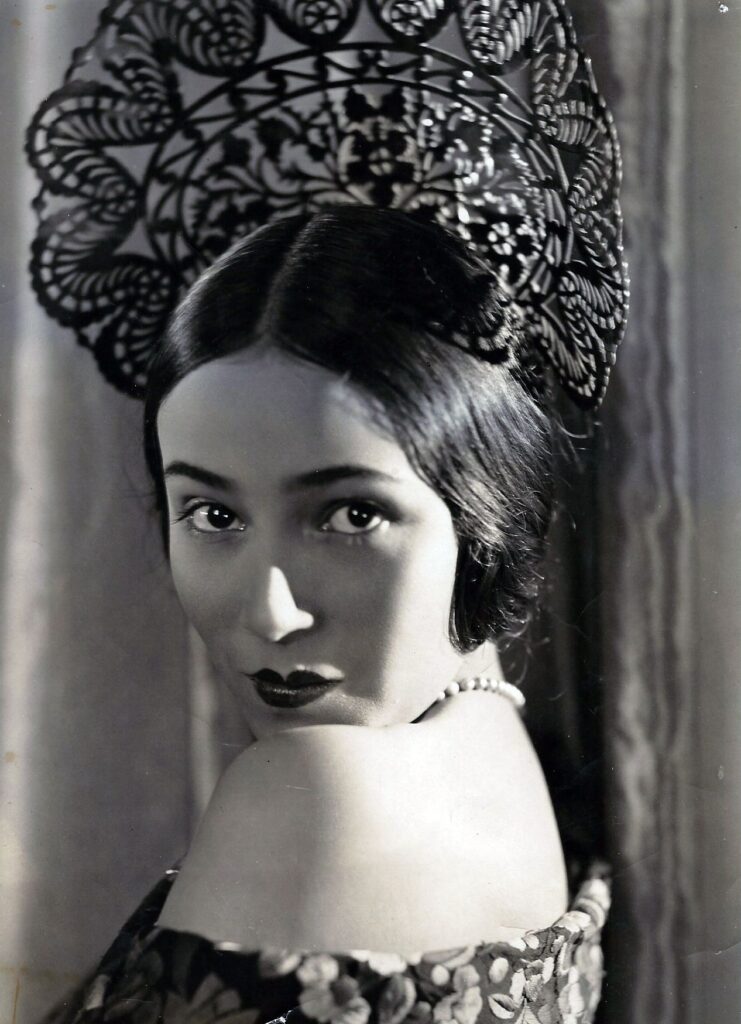 DOLORES DEL RÍO | JOANNA (1925) Early portrait
Sold
[Hollywood: First National, 1925] Vintage original 6 1/2 x 9″ (16 x 22 cm.) black-and-white single weight borderless glossy silver gelatin print still photo, USA. There is a stamp on the verso which appears to read "Woodbury, LA". A pinhole at upper right corner, minor curling, about fine.
Hollywood's first Mexican female star, a portrait from her very first movie.
Del Río was born to aristocracy in Durango, her family lost their fortune in 1916 and Dolores married socialite Jaime Martinez del Río. The couple moved to Hollywood after becoming friends with director Edwin Carewe, who Dolores would work for. By 1928 del Río divorced her first husband and soon married MGM production designer Cedric Gibbons, with whom she lived an elegant life style as she continued her acting career into the 1940s.
JOANNA was del Río's very first film, playing a supporting role, and was directed by Carewe. This rare early portrait captures del Río's natural beauty before the Hollywood make-up artists worked to change her appearance.
Out of stock
Share With Friends: