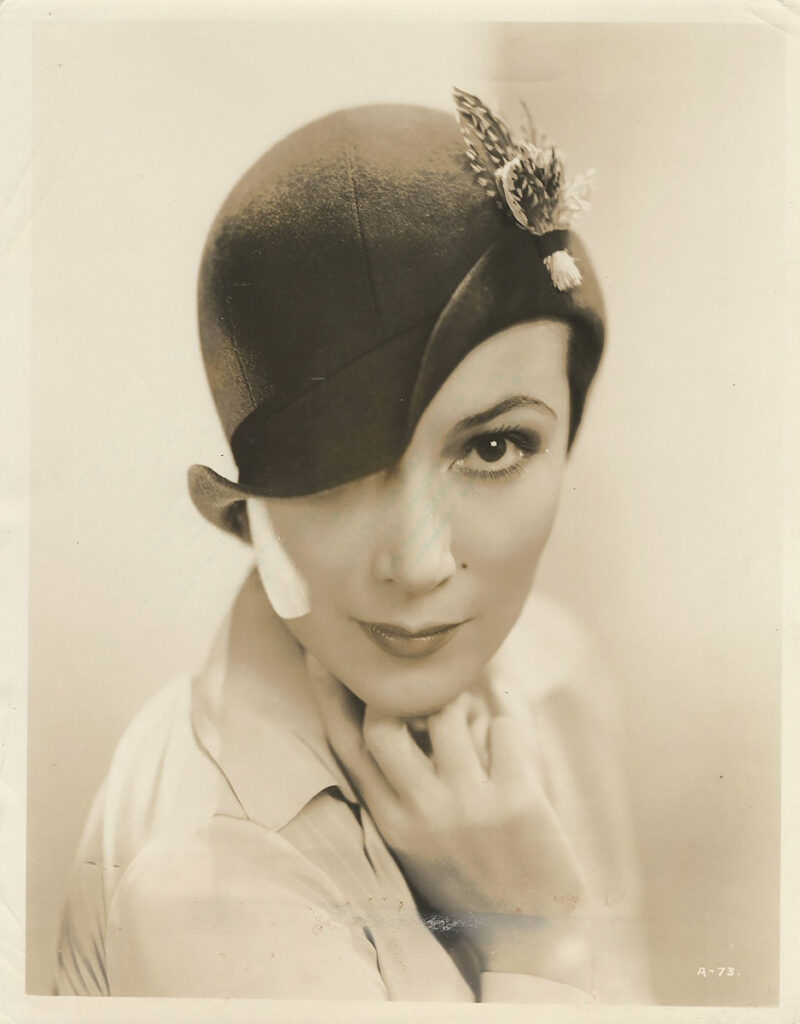 DOLORES DEL RÍO MODELS HAT AT WARNER BROTHERS (ca. 1935) Studio portrait
$

300.00
[Los Angeles: Warner Brothers, ca. 1935]. Vintage original 8 x 10″ (20 x 25 cm.) black-and-white glossy silver gelatin photo. Minor creases at corners, minor impression from where the paper blurb was present. Near fine.
All the contract stars of the golden age of Hollywood were obligated to model for fashion photography. It nearly became a second career, particularly when the studio did not have a film assignment ready to go. The stars worked every day to earn their contract salary. Images such as this were used in the fan magazines for an article on the latest hat fashions.
Coded A-73. The remnant traces of the original attached paper blurb are on the verso as is an ink stamp from International Newsreel, Los Angeles.
Share With Friends: