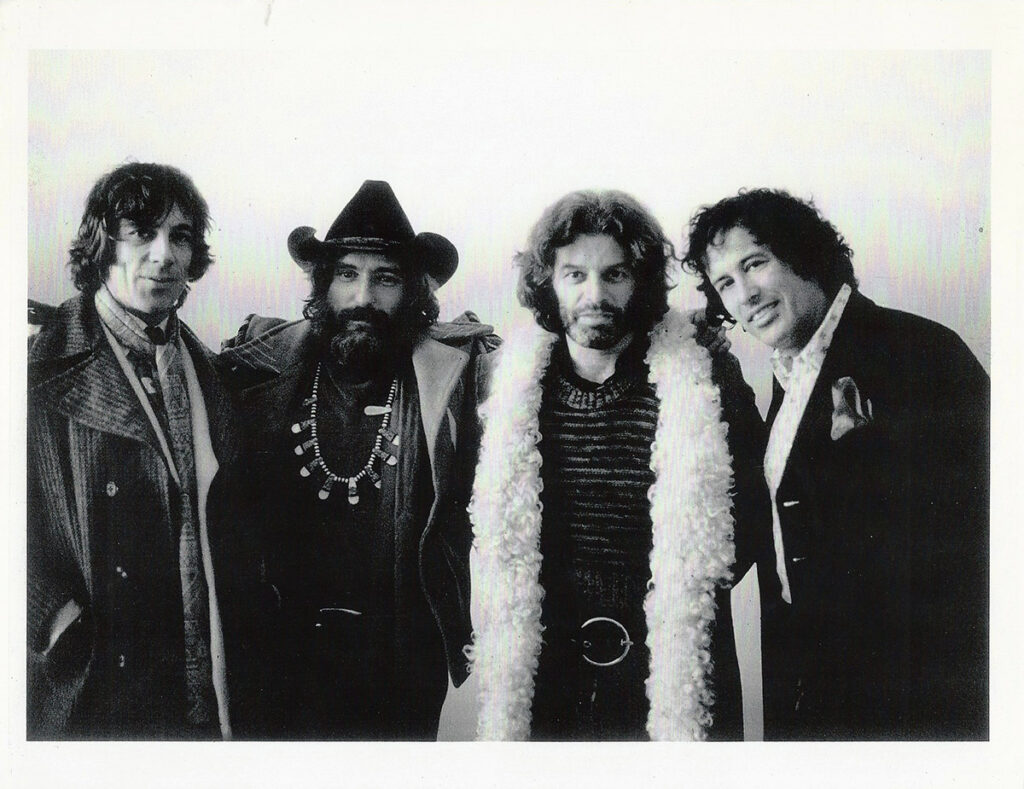 DONALD CAMMELL, DENNIS HOPPER, ALEJANDRO JODOROWSKY & KENNETH ANGER (1970) Photo
Sold
London: Myriam Gibril, 1970. Vintage original 8 1/2 x 11″ (22 x 28 cm.) black-and-white double weight print still photo. With holograph inscription on verso identifying the subjects in the hand of photographer Miriam Gibril. Fine.
An unusual group portrait of four important figures in film — Donald Cammell (whose co-directed Performance, after a two-year delay, finally got released in 1970), Dennis Hopper (whose Easy Rider made an enormous impact in 1969), Alejandro Jodorowsky (whose El Topo was also released in 1970) and Kenneth Anger (who featured Cammell in his film Lucifer Rising in the role of Osiris).
Photographer Miriam Gibril was, for a long time, romantically linked to Cammell. She had a successful career as a model, and also took some very noteworthy photographs of London's burgeoning arts scene. She also appeared in Anger's Lucifer Rising as Isis. 
Out of stock
Share With Friends: