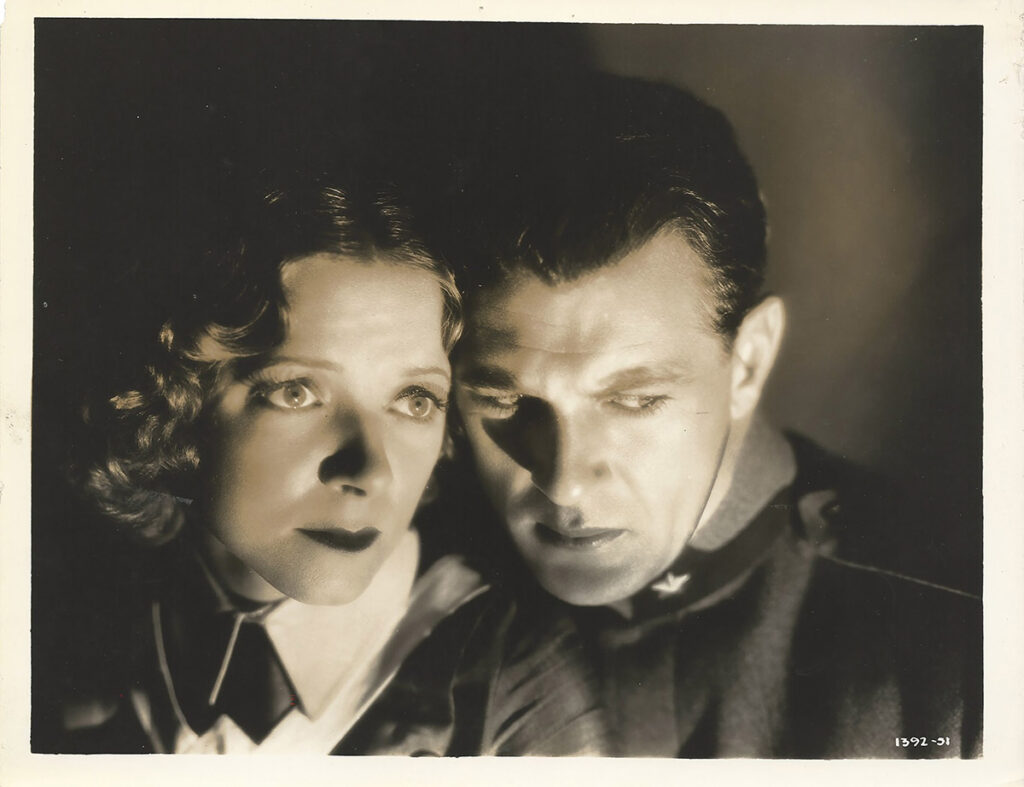 Ernest Hemingway (source) A FAREWELL TO ARMS (1932) Photo ft. Helen Hayes, Gary Cooper
$

300.00
[Los Angeles: Paramount Pictures, 1932]. Vintage original 8 x 10″ (20 x 25 cm.) black-and-white glossy silver gelatin photo. Chipped at top left corner and creases at top and bottom right corners. About fine.
The fear and anxiety of a romance on the war front is conveyed in the expressions of Helen Hayes and Gary Cooper. So effective is this portrait image that it was used on the one sheet poster for the film. Frank Borzage directed this early version of Ernest Hemingway's novel. Hemingway disliked the overly romantic presentation, and there were many censorship problems with the script and further objections which resulted in cuts when it was re-released with Production Code censorship in 1938. Fortunately, the original nitrate negative was retained and today we have the film in its original presentation.
Photo coded 1392-51.
Share With Friends: