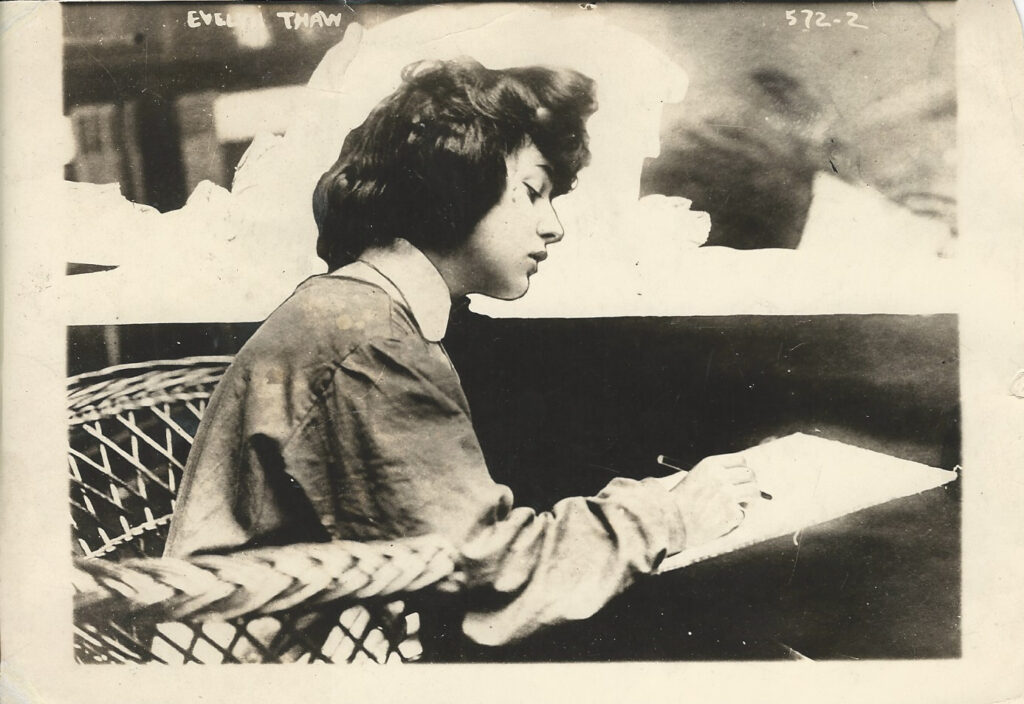 EVELYN NESBIT THAW (1912)
Sold
[New York, 1912] Vintage original 5 x 7″ (13 x 18 cm.) black-and-white print still photo, date stamped on back "May 13, 1912".
The earliest photo we have ever seen of the "girl in the red velvet swing", whose abusive husband, millionaire Harry Thaw, had murdered her lover Stanford White (who was, in another manner, also abusive to her). She became the object of a famous tabloid scandal.
With its 1912 date stamp, and with her still using her husband's family name of Thaw, this is the earliest image of Evelyn Nesbit that I have ever handled.
Out of stock
Share With Friends: