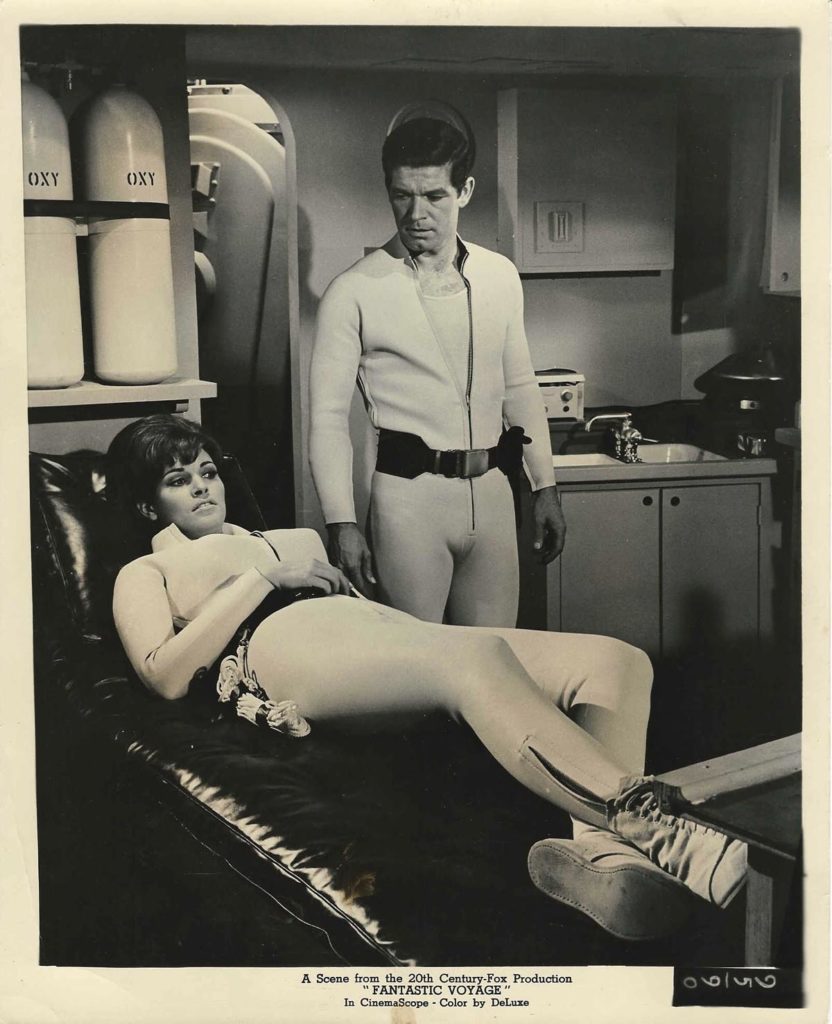 FANTASTIC VOYAGE (1966) Photo
Sold
Vintage original 8 x 10″ (20 x 25 cm.) single weight glossy silver gelatin print still photo, USA. Stephen Boyd, Raquel Welch, Edmond O'Brien, Donald Pleasence, Arthur O'Connell, dir: Richard Fleisher; Twentieth Century Fox.
The visual effects and art direction were presented with Academy Awards for this 1960s science fiction adventure. Most of the action took place inside a microscopic submarine injected into the bloodstream of a diplomat. The sub carries a team of scientists who have the task of helping the man, who is suffering from a blood clot to the brain.
In the still are CIA agent Grant (Stephen Boyd) and his assistant Cora (Raquel Welch). The original attached paper blurb is on the verso. Very light wear. ABOUT FINE.
Out of stock
Share With Friends: