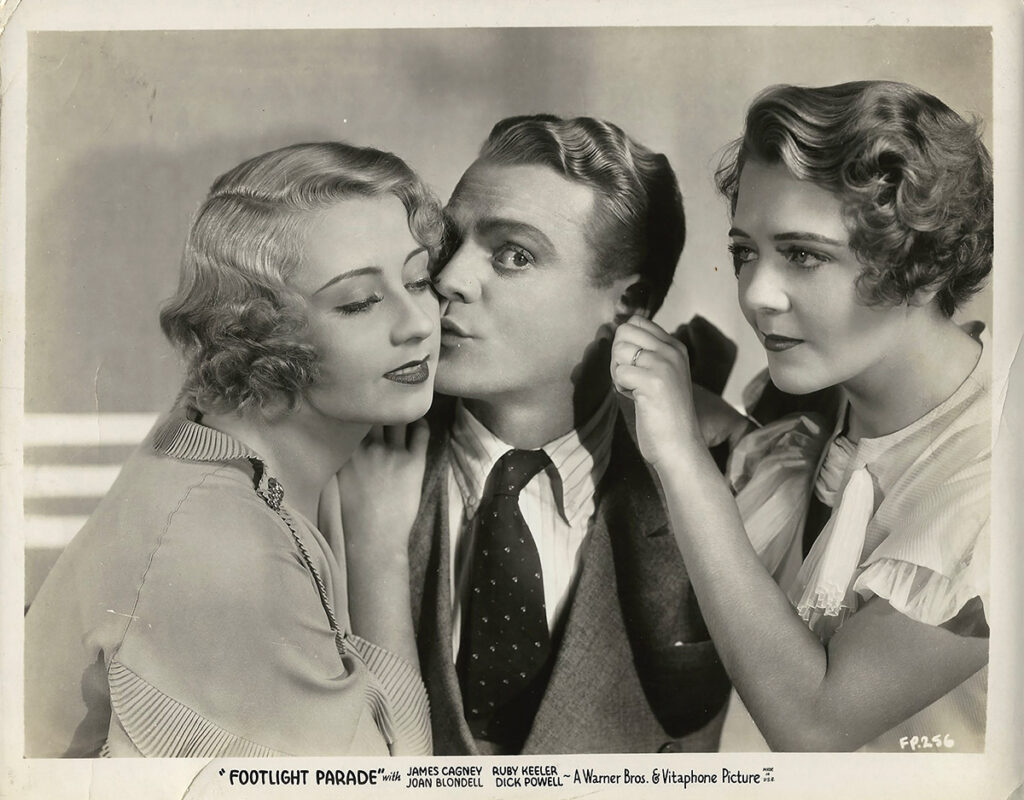 FOOTLIGHT PARADE | JAMES CAGNEY WITH LEADING LADIES (1933) Publicity photo
$

300.00
[Los Angeles: Warner Brothers, 1933]. Vintage original 8 x 10″ (20 x 25 cm.) black-and-white glossy silver gelatin photo. Minor scratches on right side blank white margin. Small tear mended, near fine.
Leading musical ladies Joan Blondell and Ruby Keeler appear to vie for the attention of James Cagney in this publicity image for the Busby Berkeley musical epic. This was the gritty Depression-era story of Broadway hopefuls sacrificing all for the good of the show while performing in musical numbers far too epic to perform on any theatre stage.
Photo is coded FP 256.
Share With Friends: