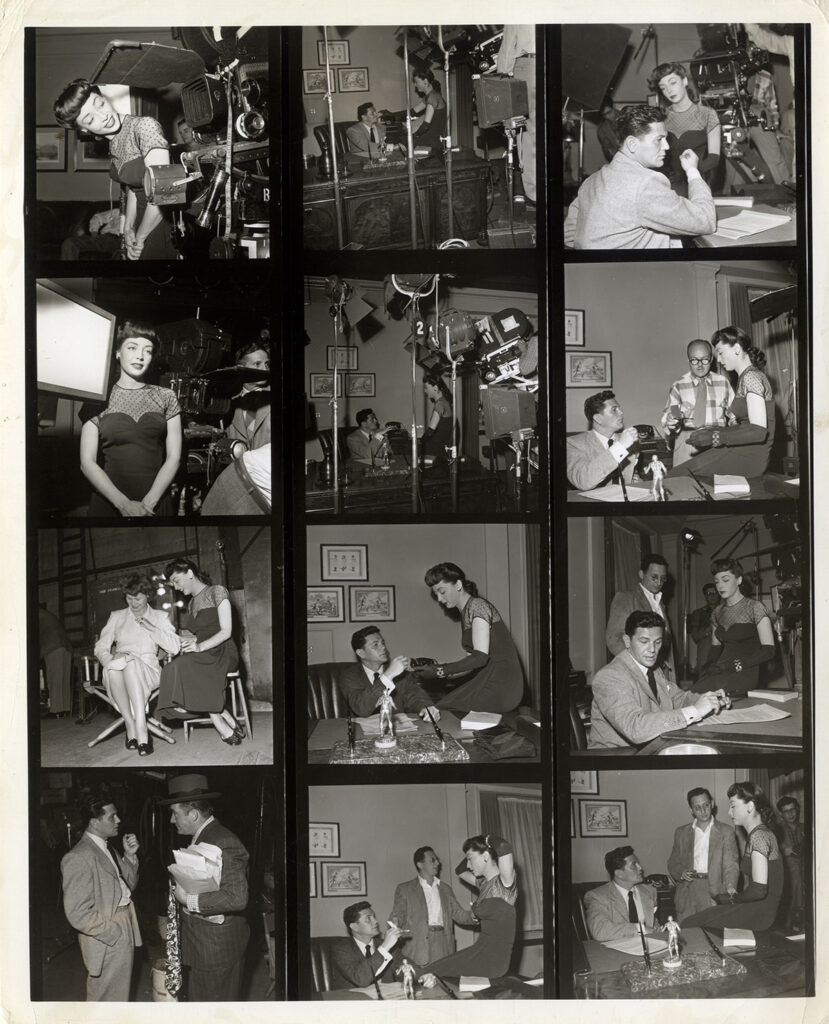 FORCE OF EVIL (1948) Contact sheet photo
Sold
[Hollywood: Enterprise Studios, 1948]. Vintage original 10 x 8″ (25 x 20 cm.) contact sheet photo, NEAR FINE.
This contact sheet contains numerous images of star John Garfield and very seldom seen images of director Abraham Polonsky, for whom this was his debut as director. Tragically, the blacklist abruptly ended his career, which did not resume for twenty years.
This great film noir is about a crooked lawyer who works for the mob, and is attempting to consolidate all the small-time numbers operators — but finds himself in conflict with his older brother, who in fact is also running a small numbers operation. The dialogue in this film rises almost to the level of blank verse.
Out of stock
Share With Friends: