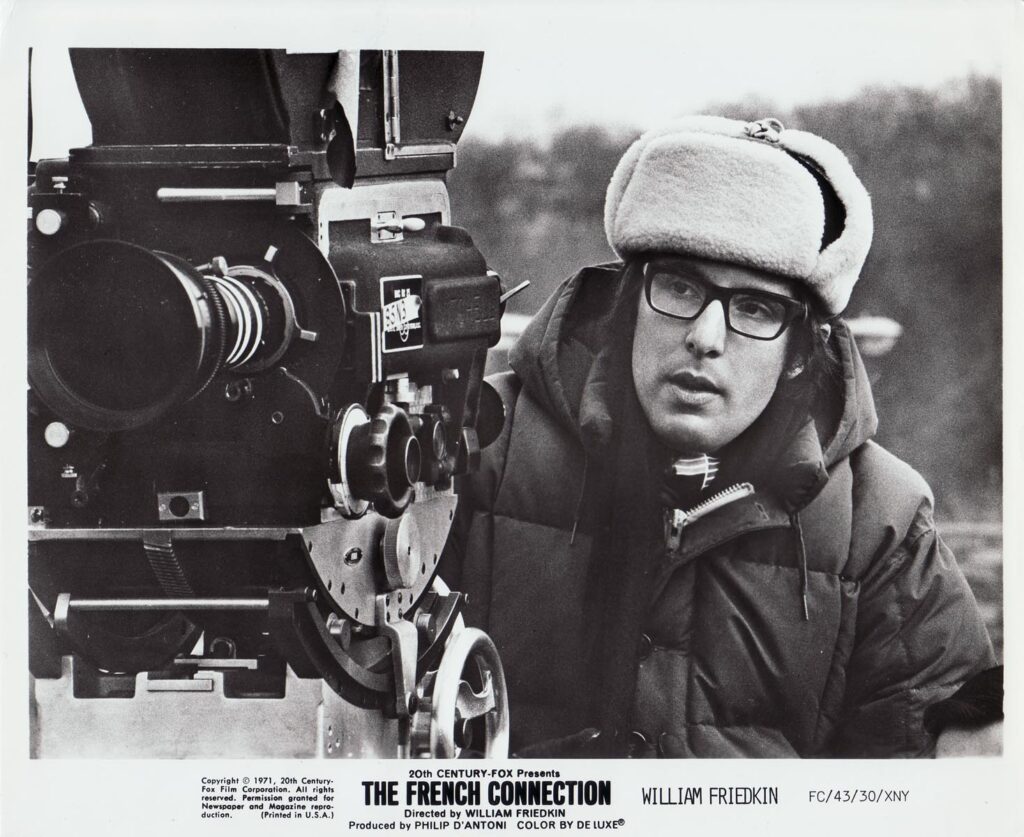 FRENCH CONNECTION, THE (1971) William Friedkin directing
$

150.00
Vintage original 8 x 10″ (20 x 25 cm.) black-and-white print still photo, USA. Gene Hackman, dir: William Friedkin; 20th Century Fox.
After directing a few previous films, The French Connection was a massive success and propelled William Friedkin into the front ranks of directors.
This is a great behind-the-scenes photo of him next to the camera on set. FINE.
Share With Friends: