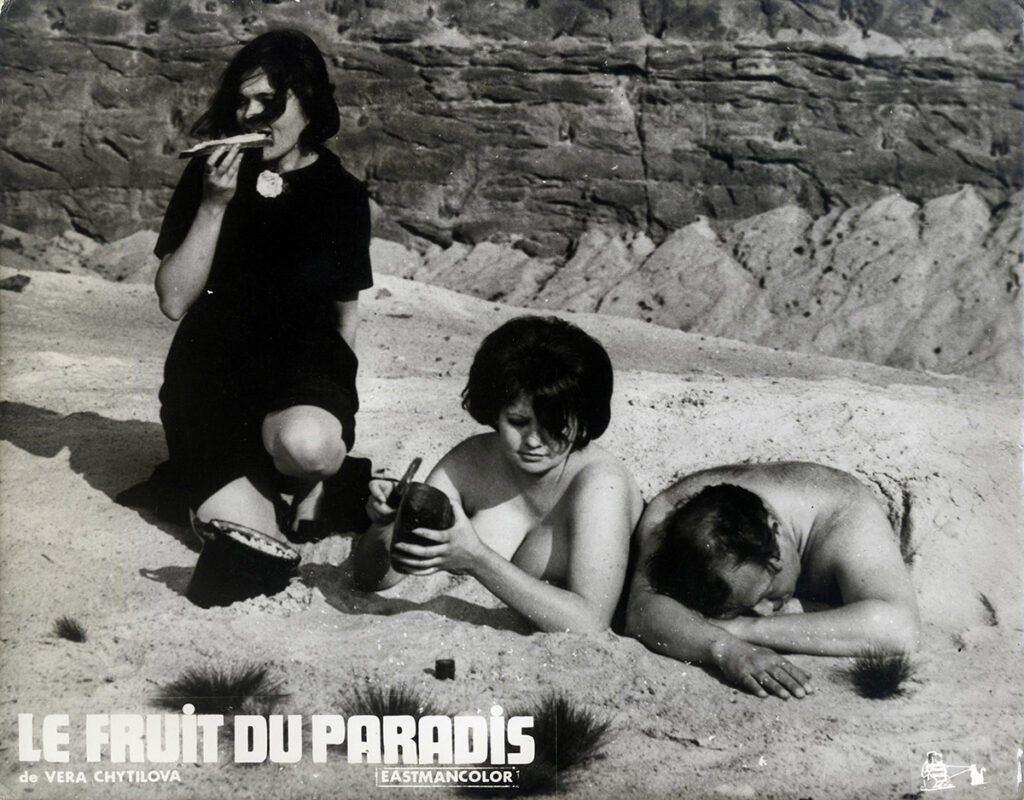 FRUIT OF PARADISE [OVOCE STROMU RAJSKÝCH JÍME] (1970) Set of 2 French photos
Sold
[Paris: 1970]. French title: Les fruits du paradis. Set of two (2) vintage original French photos, one a 9 1/2 x 7″ (24 x 18 cm.) color photo, and one a 9 1/2 x 12″ (24 x 431 cm.) black-and-white photo, near fine.
Second feature film by director Věra Chytilová, whose first feature, DAISIES, created an uproar at the time of its release. Chytilová was an experimental film maker and a strong feminist, whose career was suppressed by the Communist Czech government shortly after the Russian invasion of Prague in 1968.
FRUIT OF PARADISE is an avant-garde retelling of the legend of Adam and Eve, filtered through the lens of an audacious woman's vision.
Out of stock
Share With Friends: