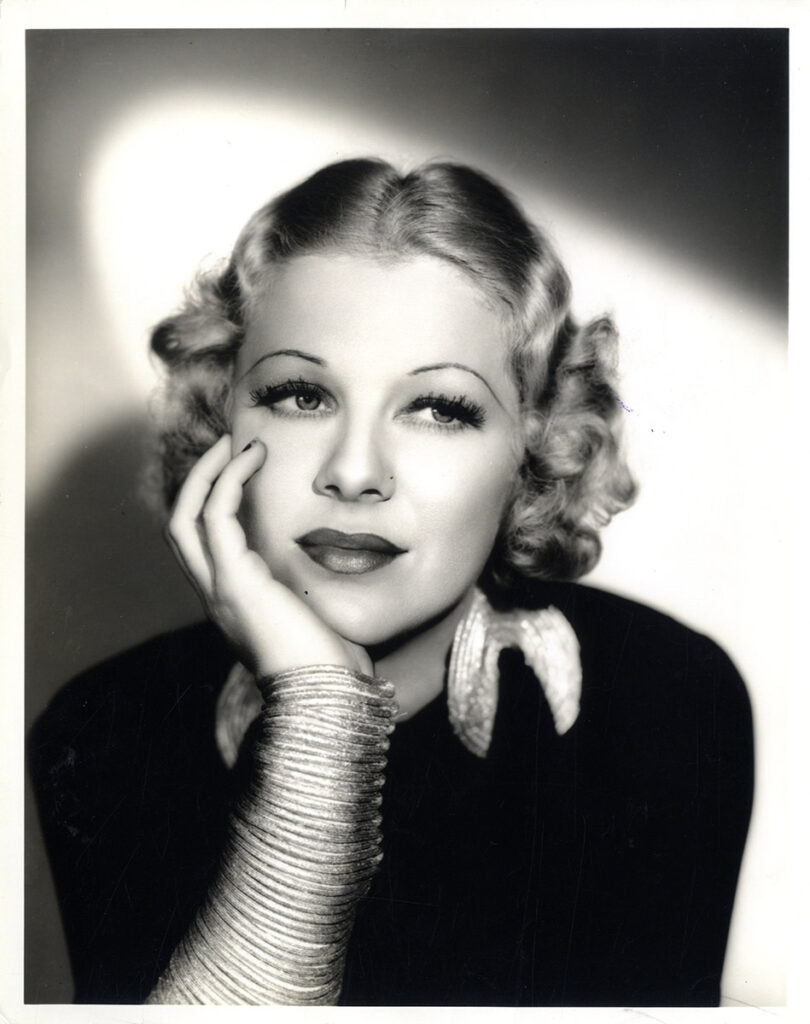 GLENDA FARRELL (1935) Portrait by Scotty Welbourne
Sold
Los Angeles: Warner Brothers, [1935]. Vintage original 8 x 10″ (20 x 25 cm.) black-and-white single weight glossy silver gelatin photo. Fine.
Always reliable Glenda Farrell seemed to appear in every Warner Brothers film between 1932 and 1935 (there were eleven in 1933 alone). Usually playing the leading lady's sidekick (or the girl the star male does not end up with), she graduated to her own B-series in 1938 when she became star of the Torchy Blaine stories. The wise-cracking blonde was an actress from childhood through her passing in 1971.
Her name and the film studio are stamped on the verso, as well as a date stamp of "Oct. 15, 1935" and photographer Scotty Welbourne's stamp.
Out of stock
Share With Friends: