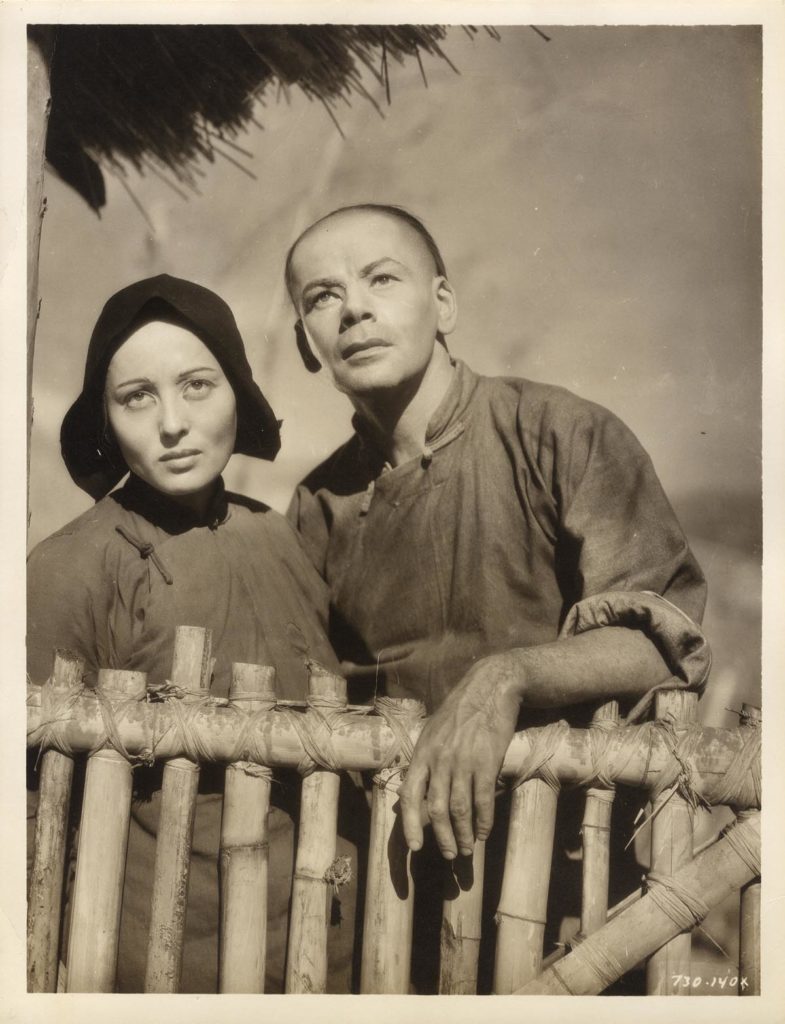 GOOD EARTH, THE (1937) Photo
Sold
Vintage original 13 x 10″ (33 x 25 cm.) black-and-white double weight matte print still photo, USA. Paul Muni, Luise Rainer, Walter Connolly, Tilly Losch, Charley Grapewin, Jessie Ralph, dir: Sidney Franklin; MGM. Minor handling, crease at bottom left corner. About fine.
Pearl S. Buck's Pulitzer Prize-winning novel about the struggles of Chinese farmers was given a spectacular production by MGM, which went on to win several Academy Awards, including for Best Actress to Luise Rainer. In production for three years, it would be Irving Thalberg's last credited production, and would be released after his untimely death. Initially, the studio wanted to film on location in China. The repressed Chinese national government at the time wanted this, too, but insisted on full censorial control, which MGM refused. So, the Chinese farmland was built on 500 acres in Chatsworth, CA, which at the time was open space.
In still "730-140x" we have Luise Rainer and Paul Muni on the location set.
Out of stock
Share With Friends: