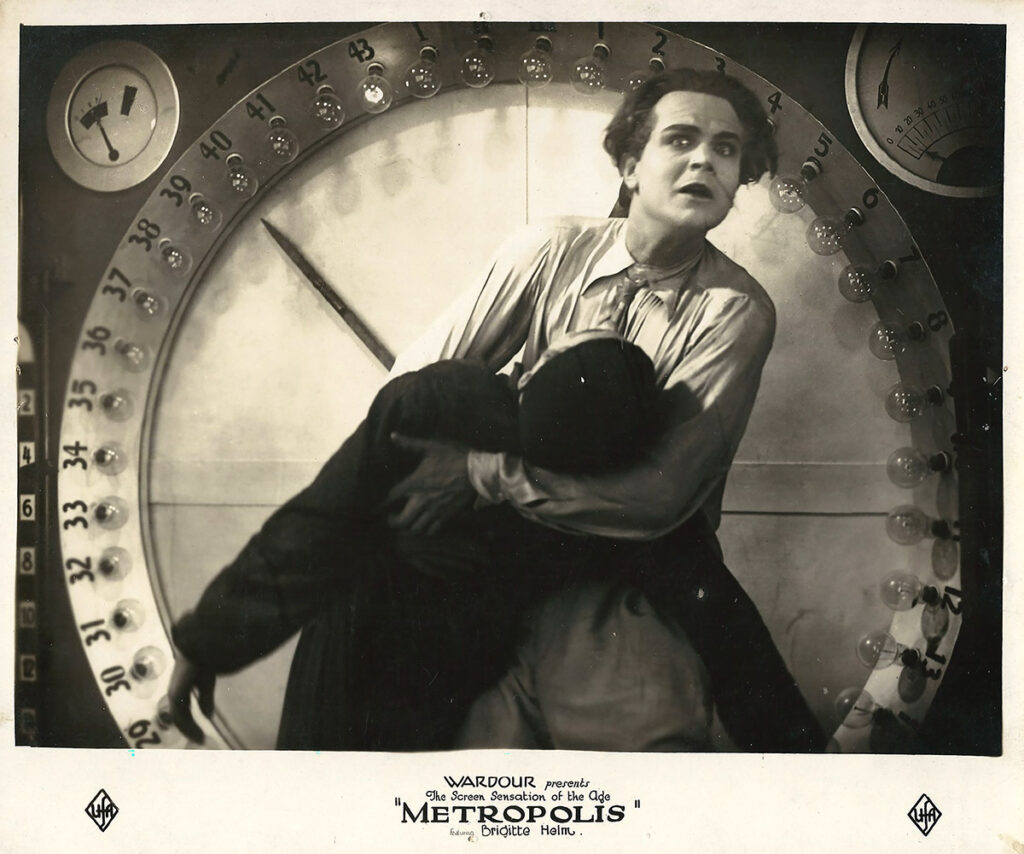 GUSTAV FRÖHLICH | METROPOLIS (1927) UK portrait
Sold
[London: Wardour Film Co., 1927]. Vintage original 8 x 9 1/2″ (20 x 23 cm.) black-and-white double weight glossy silver gelatin print photo. Minor edge wear and single pin hole at center top blank white margin, about fine.
An iconic scene with Gustav Fröhlich as Freder, the son of a rich industrialist who has become aware of the injustice done to the workers by his father's company and is now striving to help them.
UFA/Wardour Films credits at bottom white margin. Photo was used in British movie magazine Picturegoer. The original British release was in Sep. 1927.
Out of stock
Share With Friends: