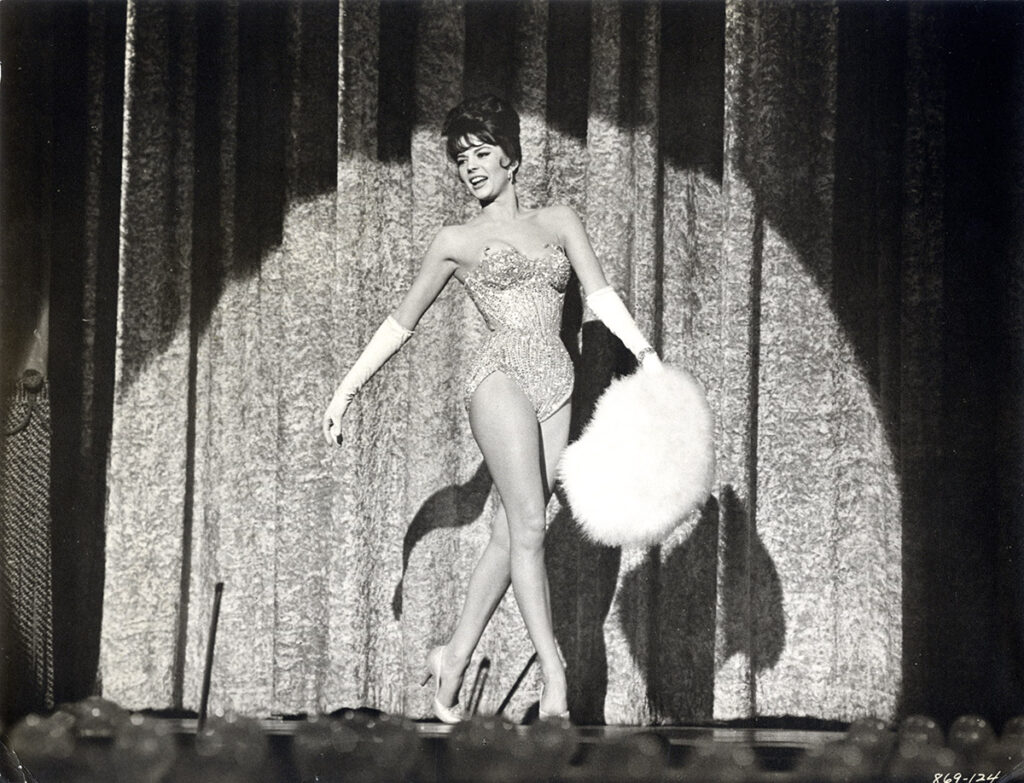 GYPSY (1962) Oversize photo – 2
Sold
Burbank, CA: [Warner Brothers, 1962]. Vintage original 10 1/4 x 13 1/4″ (26 x 33 cm.) black-and-white double weight matte finish still photo. Fine.
Natalie Wood transformed from shy teen to mature adult entertainer Gypsy Rose Lee in this musical story based on Gypsy's memoirs. Ethel Merman originated the ultimate stage mother role on Broadway, which the filmmakers cast with Rosalind Russell, in a robust performance but with singing dubbed. The big Technicolor film was a huge success.
Photo #869-124 is a horizontal shot of Natalie Wood as Gypsy during one of her strip tease theatrical numbers, presented to the song "Let Me Entertain You".
Out of stock
Share With Friends: