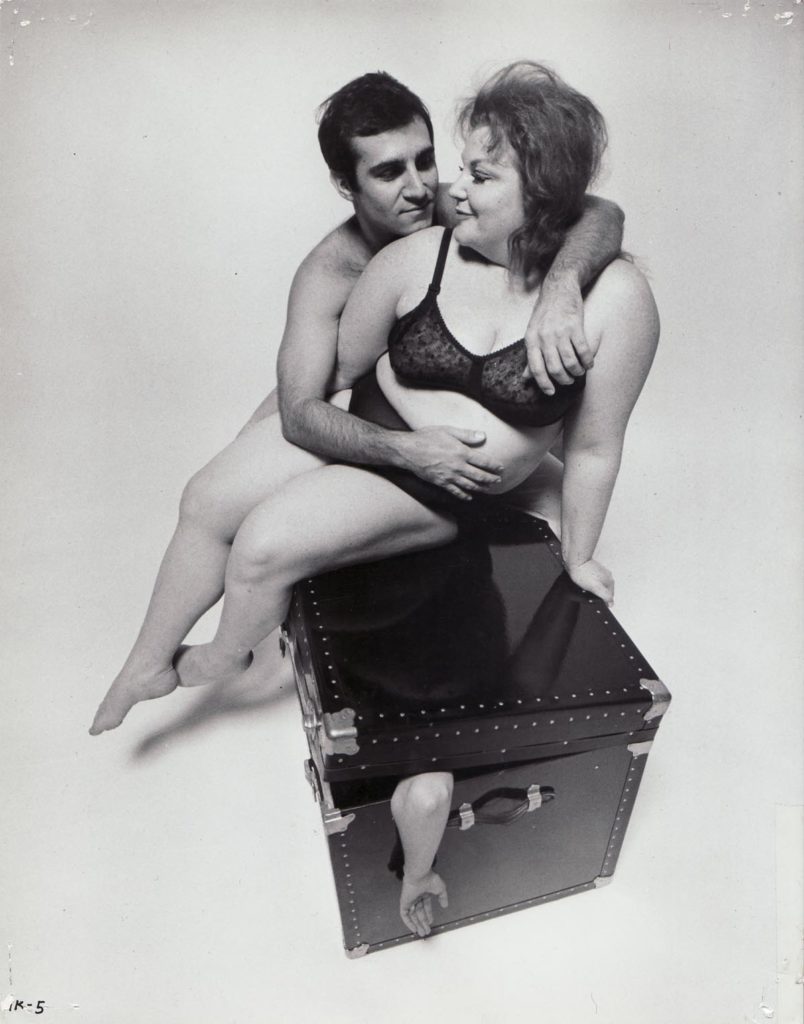 HONEYMOON KILLERS, THE (1969) Set of 2 photos
Sold
Two (2) vintage original photos, one 9 x 7″ (24 x 19 cm.), the other 9 x 8″ (23 x 20.5 cm.), USA. Shirley Stoler, Tony Lo Bianco, dir: Leonard Kastle; AIP. Trimmed for publication, with a few pinholes, very good+.
One of the most vicious of crime films, and also one of the most demented and obsessive of all love stories!
Ray (Tony Lo Bianco), a good-looking fellow, is in the habit of seducing older women and sweet-talking them out of their money — until he meets Martha (Shirley Stoler), an obese woman with whom he forms a passionate obsession. They fall in love and proceed to not only rob but also murder various other older women, while Martha masquerades as Ray's sister. This film is one of the ultimate crazed extensions of film noir.
Photos labeled "HK-5" and "HK-8".
Out of stock
Share With Friends: