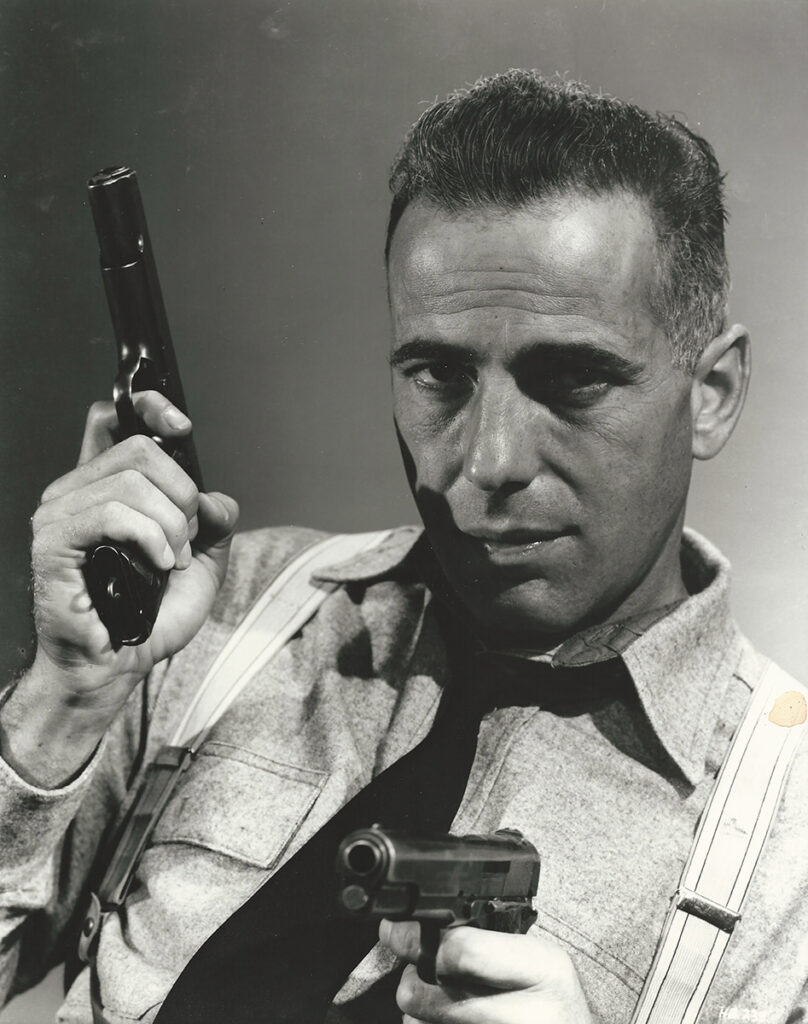 HUMPHREY BOGART HOLDS TWO PISTOLS AS MAD DOG EARLE | HIGH SIERRA (1941) Oversized portrait
$

1,500.00
[Los Angeles: Warner Brothers, 1941]. Vintage original 11 x 14″ (28 x 35 cm.) black-and-white double weight glossy silver gelatin print photo. Print is borderless, there is one stain on Bogart's shoulder at far right. Just about fine.
Humphrey Bogart toiled on screen for nearly 10 years in all kinds of supporting and second-billed roles, with an occasional lead in a B film. High Sierra's Roy "Mad Dog" Earle was the role which catapulted Humphrey Bogart to first-billed star status. The following year he was considered a romantic lead as well. He excelled in this emotionally charged character, sprung out of prison and hiding from the authorities in the Sierra mountains.
Seldom were guns allowed in publicity stills, moreso with them being pointed at the viewer; this portrait violates both counts. This oversized print came from the files of the Photoplay magazine library and is ink stamped as such three times on the verso. Photo coded HB 238.
Share With Friends: