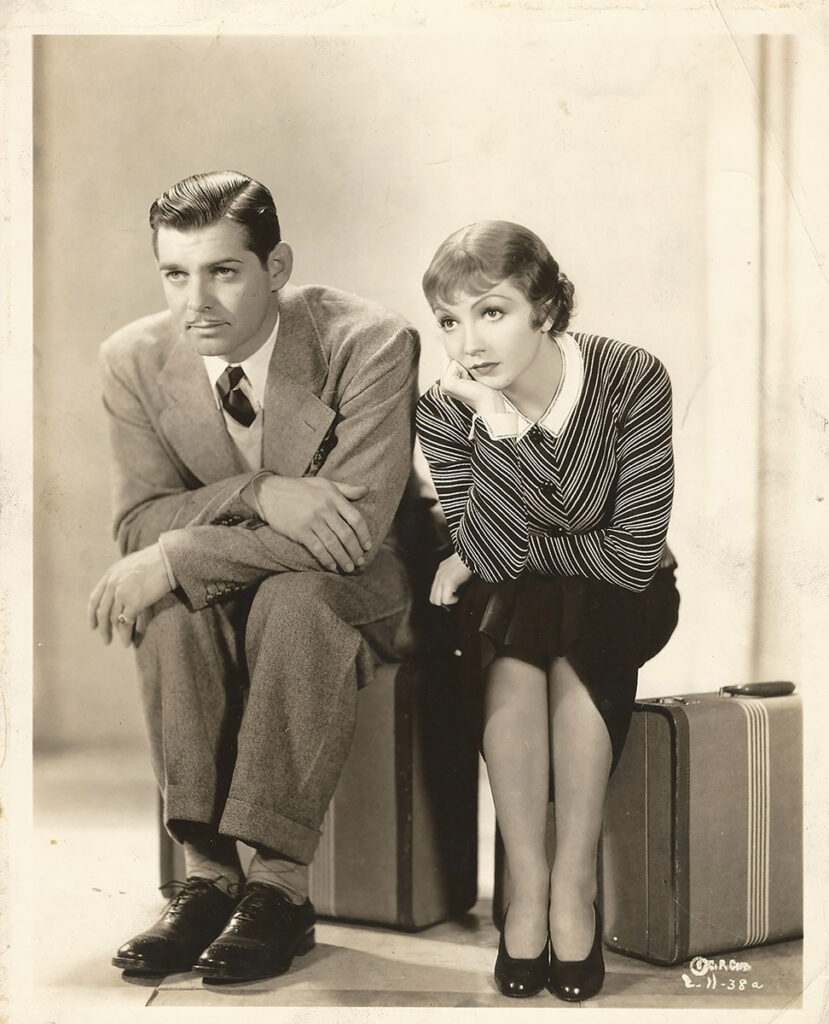 IT HAPPENED ONE NIGHT | GABLE, COLBERT WITH SUITCASES (1934) Publicity photo
$

400.00
[Los Angeles: Columbia Pictures, 1934]. Vintage original 8 x 10″ (20 x 25 cm.) black-and-white glossy silver gelatin print photo. There is emulsion wear at top left edge of the blank white margin. There is creasing at the bottom right corner. Minor wear, very good.
Clark Gable and Claudette Colbert pose with the suitcases they take on "The Nightbus" (the film's first title) for an image to be used in publicity. It is possible that this image was not used as Columbia took little interest in promoting what they thought was going to be a failure. It was the definite sleeper of the year, so popular and brilliant in all areas of filmmaking that it was the first and one of the few films ever to win all of the major Academy Awards.
Photo is coded @ C.P. Corp C-11-38a.
Share With Friends: