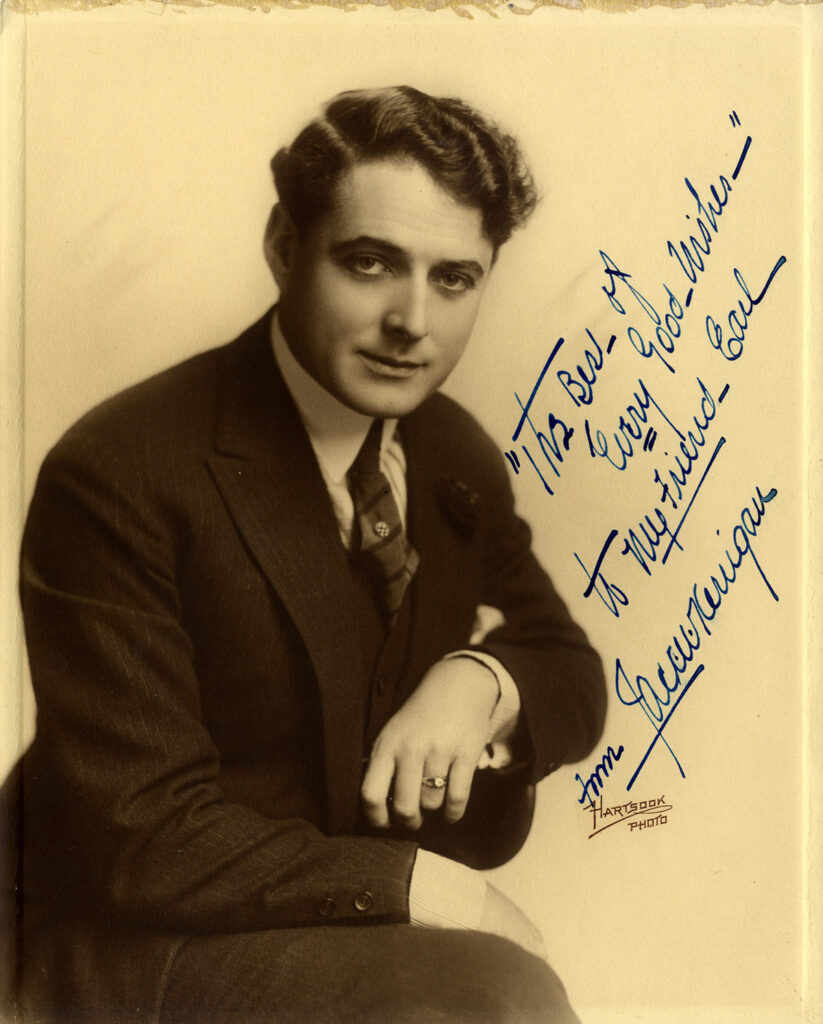 J. WARREN KERRIGAN (1914) Photo
$

500.00
[Hollywood: Hartsook, 1914]. Vintage original 10 x 8″ (25 x 20 cm.) borderless double weight photo. Slight wear at edges, NEAR FINE.
J. Warren Kerrigan was a movie star while filmmaking was still in its infancy, having made his screen debut in 1910. He was also the first queer American movie star. He made over 380 films, most of them short subjects back in the beginning of his career.
Although he regularly played heroic, "manly" roles, he was in real life somewhat different from the characters he played. "The perfumed, effeminate J. Warren Kerrigan posed as a fast-shooting, buckskin-wearing cowboy." (Mann, p.1)
Portrait of Kerrigan, then at the height of his fame as a star in the nascent Hollywood silent film industry, with personalized sentiments to a person named Earl G. Reed, and with notes on the verso written by Reed, who was apparently a Los Angeles police officer who came to know many movie stars while on patrol at the corner of Hollywood and Vine.
Share With Friends: