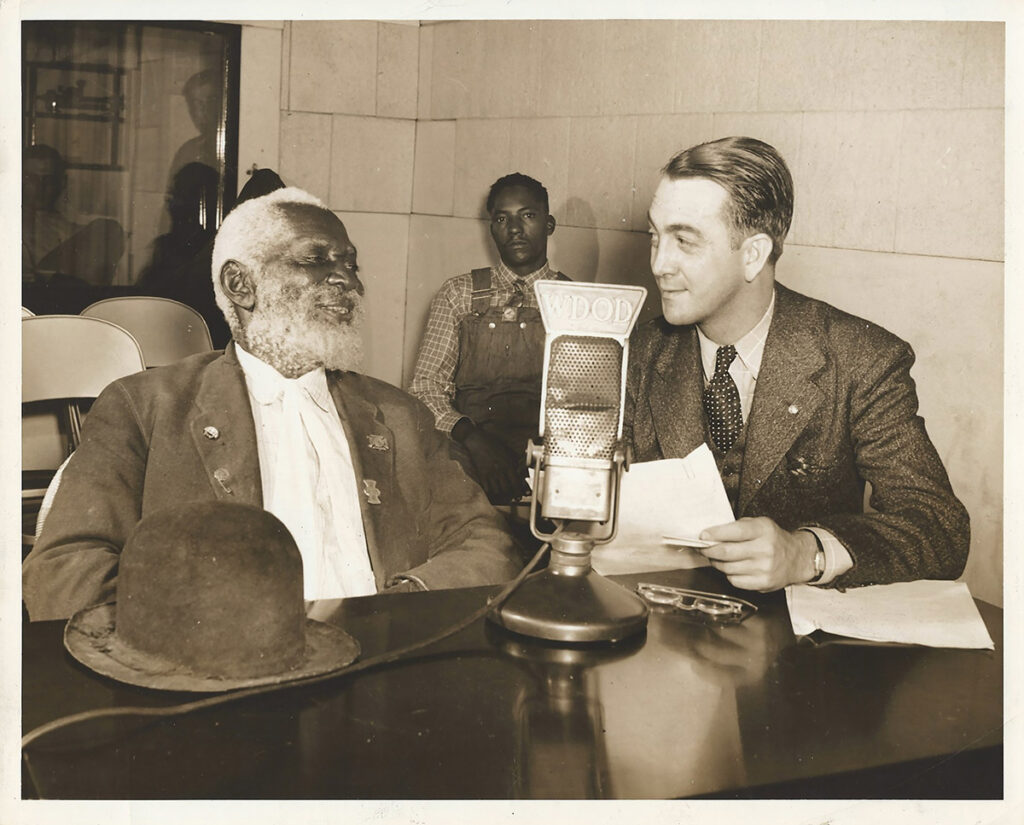 JAMES BASKETT APPEARS ON WDOD IN CHATTANOOGA (1947) Photo by John Goforth
$

300.00
[Chattanooga, Tennessee: 1947]. Vintage original 8 x 10″ (20 x 25 cm.) black-and-white glossy silver gelatin print photo. Creasing at bottom right corner, near fine.
James Baskett started his career in New York as part of Bill Robinson's theatre company. He was also featured in some all-Black cast films during the 1930s. Moving to Hollywood to find work, he auditioned for the voices of several animals for a Disney film. So impressed was Walt Disney that he asked to meet Baskett and cast him not only in the animal voices but as the lead of Uncle Remus in Song of the South. Disney campaigned for an Academy Award for him, and he was honored with a special award in 1948. He was not allowed to attend the premiere of the film in Atlanta, Georgia, as no hotel would rent him a room.
However, he was able to travel in the South to promote the film on radio, as in this rare photo showing him in costume and talking with a WDOD of Chattanooga, Tennessee, radio host. What appeared to be a promising career ended with his untimely death in 1948.
Photo is stamped by photographer John Goforth and pencil notation indicates that it is for a show Home Ed. Wed. 
Share With Friends: