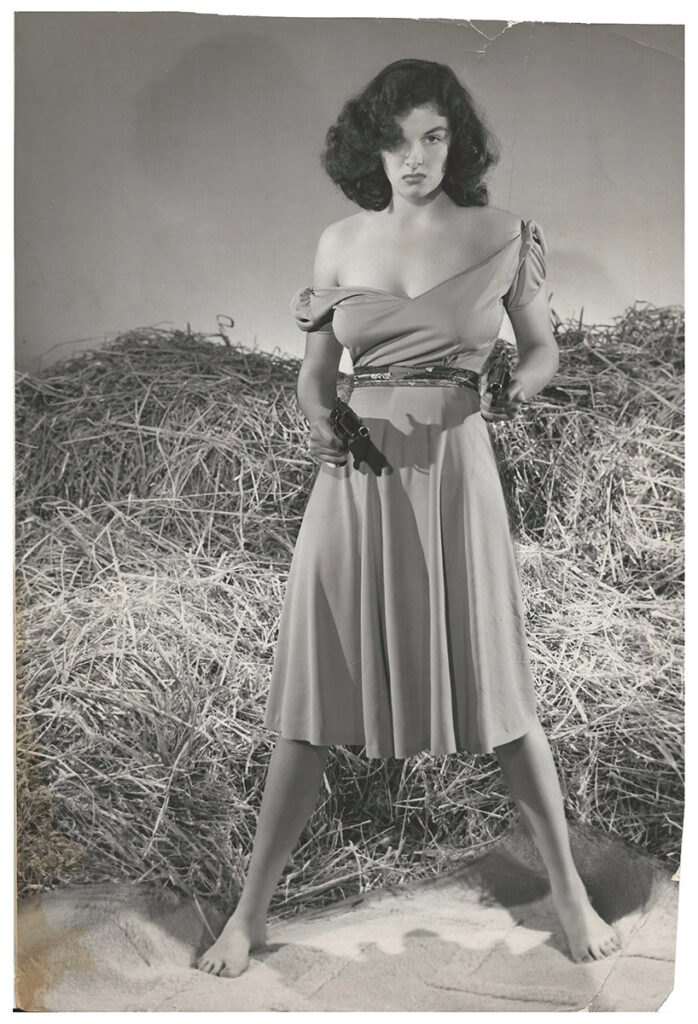 JANE RUSSELL AS RIO | THE OUTLAW (1941) Oversized photo
Sold
[Los Angeles: RKO, 1941]. Vintage original 9 x 13 1/8″ (22 x 32 cm.) black-and-white double weight photo. Crease at bottom right corner and  top right edge. Straight line light crease down half of the image starting about 2″ (5 cm.) from the right side. Two mended tears, one at top edge near right corner and one at middle edge right side. Very good..
This is a definite iconic image of Jane Russell for her notorious role of Rio in THE OUTLAW: dress falling, hair over the eye, barefoot in the sand, guns drawn and a haystack background. Audiences may have had to wait 2-5 years to see her in the actual movie; images like this kept them in anticipation.
Borders have been trimmed for publication. 
Out of stock
Share With Friends: