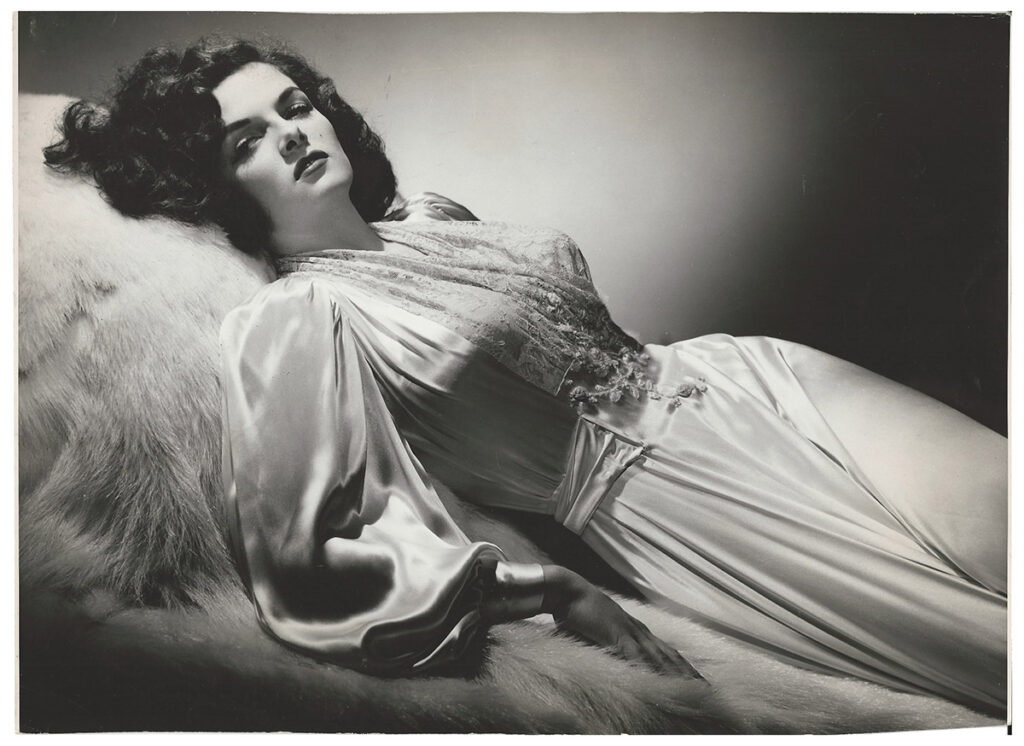 JANE RUSSELL | THE OUTLAW (1942) Publicity pin-up portrait
$

1,000.00
[Los Angeles: RKO, 1942]. Vintage original 10 x 13 .5″ (25 x 32 cm.) black-and-white double weight glossy silver gelatin photo.. Light wear, borders slightly trimmed for publication, near fine. 
Filmed in late-1940 and early-1941, THE OUTLAW received a very limited release in 1941 and 1943. Jane Russell's notoriety was based upon the publicity that Howard Hughes generated around her appearance, and though she did not appear in another film until 1945, she was kept busy in front of the still photographer's lens.
 It was all to keep building hype over THE OUTLAW. She did much entertaining for the troops during this time and became one of the top pin-up models of World War II. It is portraits like this which kept her running as a top model. Whether she was prone on a fur throw or in a haystack, Jane rated with the soldiers.
"REF DEPT 8/7/42 NEA" ink date stamp on verso, Pencil markings on verso. 
Share With Friends: