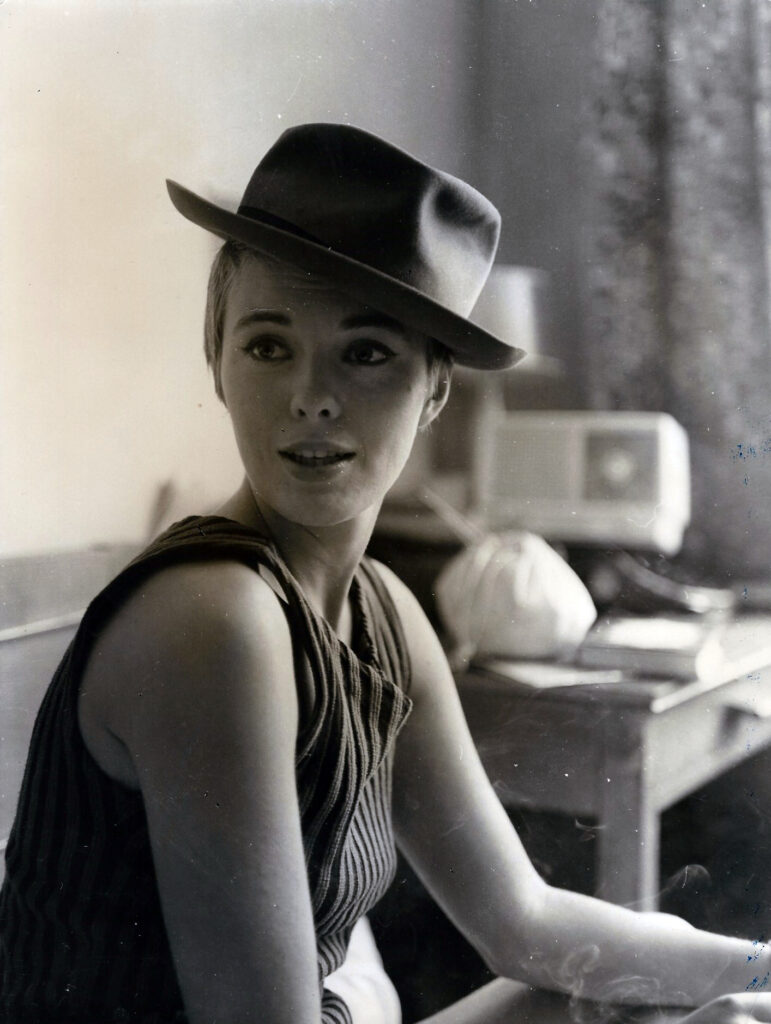 JEAN SEBERG / BREATHLESS [À BOUT DE SOUFFLE] (1958) French photo – 2
Sold
[Paris: SNC, 1959]. Vintage original 7 1/4 x 9 1/2″ (19 x 24 cm.) borderless French print still photo, FINE.
Jean-Luc Godard's first feature, one of the films which ushered in the French New Wave and also gave Jean Seberg a signature role as the callous and immoral Patricia Franchini, an American journalism student in Paris who has an affair with thief Michel Poiccard (Jean-Paul Belmondo) and ultimately betrays him.
Original French photos of Seberg in this film are very scarce.
Out of stock
Share With Friends: