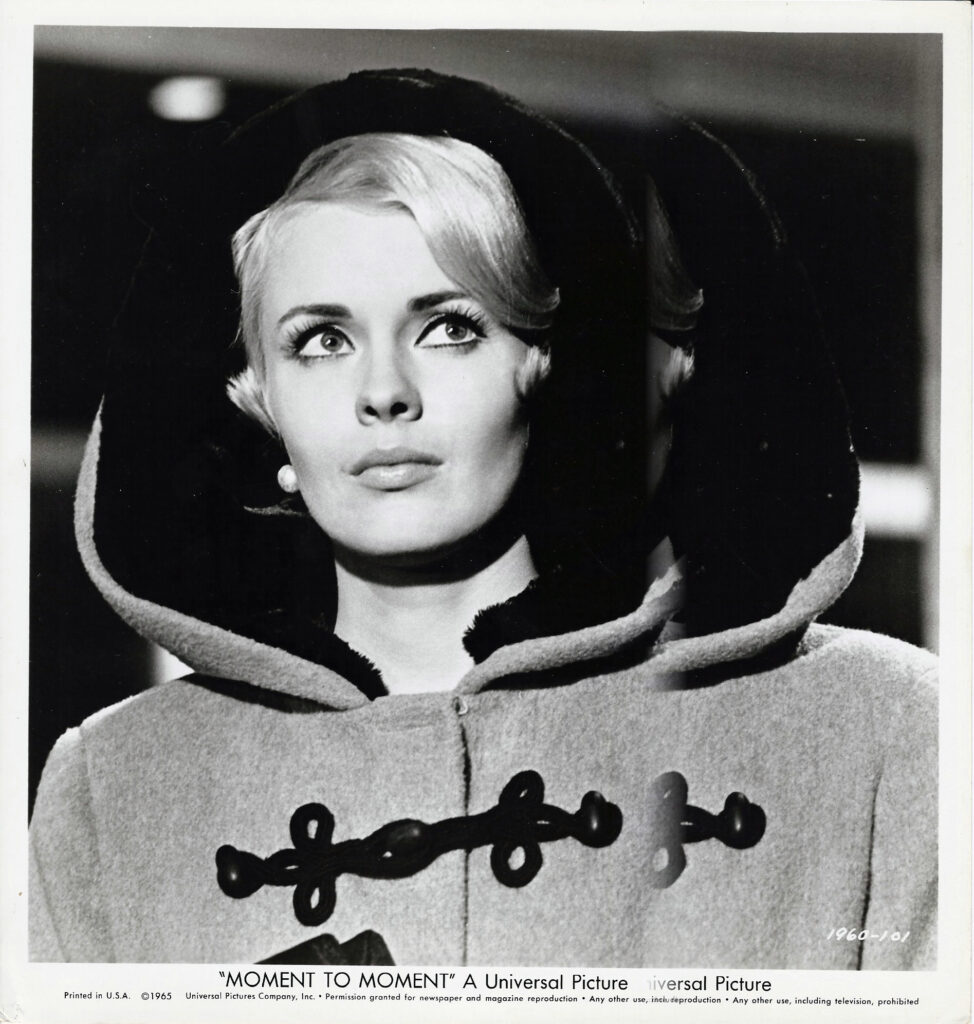 JEAN SEBERG / MOMENT TO MOMENT (1965) Photo
$

300.00
[Hollywood]: Universal Pictures, 1965. Vintage original 10 x 8″ (25 x 20 cm.) black-and-white print still photo, fine.
Jean Seberg starred in this drama directed by Mervyn LeRoy about a neglected wife whose brief extramarital tryst leads to tragic consequences.
Yves Saint Laurent designed Seberg's wardrobe for this film, and here she appears in one of his distinctive creations.
Share With Friends: