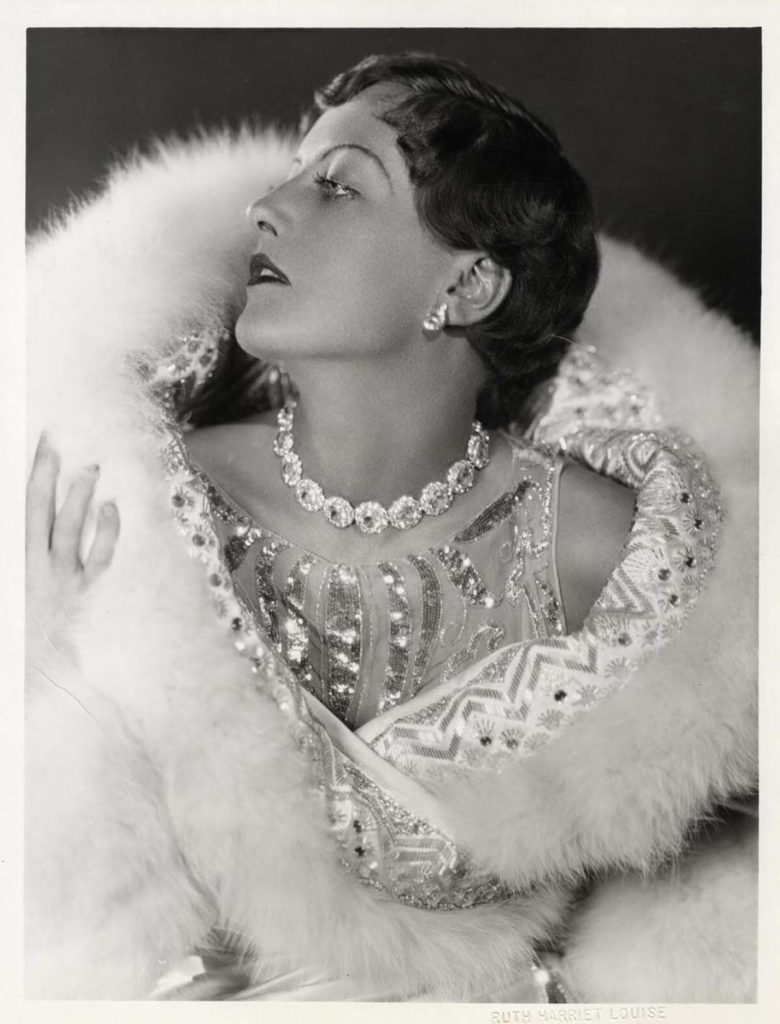 JOAN CRAWFORD (1927) Portrait by Ruth Harriet Louise
Sold
Vintage original 10 x 13″ (25 x 33 cm.) black-and-white double weight glossy silver gelatin print still photo, USA. One of the earliest and most elegant of all Joan Crawford portraits ever photographed — and Joan loved working in the portrait photographers' studio! She, along with Greta Garbo, adored working with the great portrait artist Ruth Harriet Louise, and Louise took some of the most unusual images of Crawford. Louise worked at MGM between 1925 and 1930.
Here Crawford is wearing a spectacular beaded and sequined fur wrap and beaded gown. Though not credited, this portrait is for the film DREAM OF LOVE and her ensemble is by Adrian. This film marked the first time Joan Crawford's wardrobe was designed by the designer with whom her 1930s and 40s trademark appearance would be created.
This still features the Ruth Harriet Louise blind stamp at the lower right corner, her MGM ink stamp on the verso as well as the Joan Crawford Metro-Goldwyn-Mayer ink stamp. The epitome of early Art Deco glamour. FINE.
Out of stock
Share With Friends: