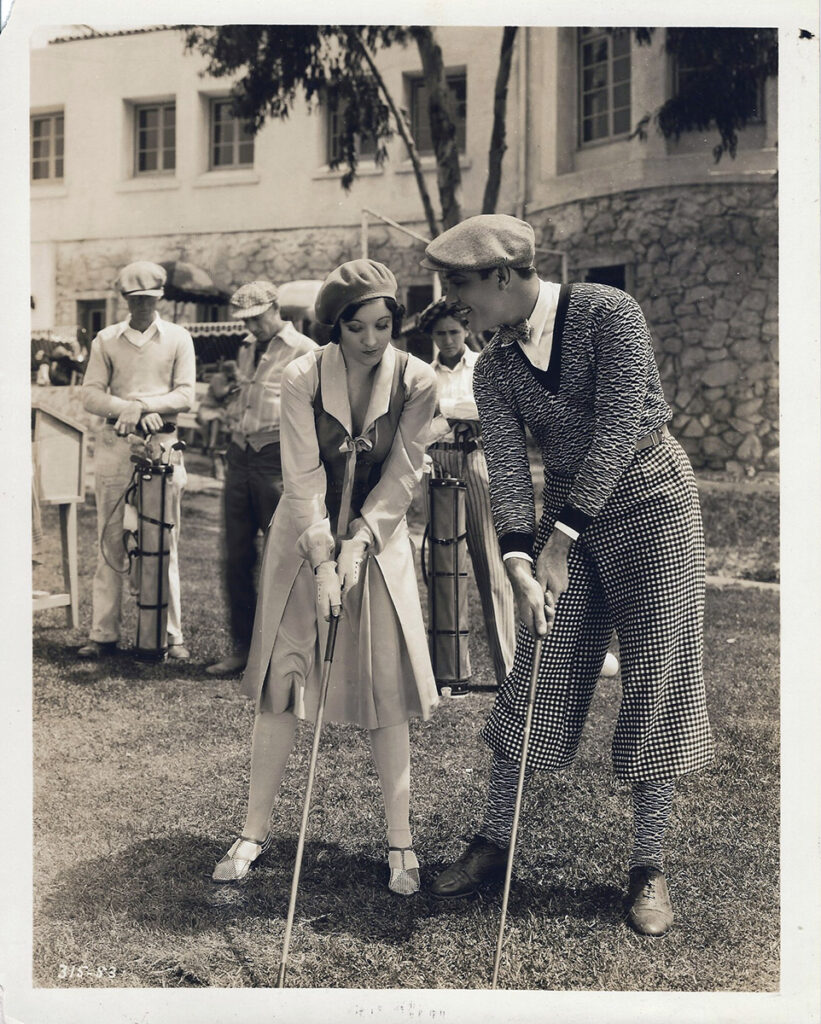 JOAN CRAWFORD, WILLIAM HAINES | SPRING FEVER (1927) Photo of golf lesson scene
Sold
[Los Angeles: Metro Goldwyn Mayer, 1927]. Vintage original 8 x 10″ (20 x 25 cm.) black-and-white single weight glossy silver gelatin print still photo, Top left corner is chipped. There are some ink markings at mid bottom blank white margin. MGM blurb information is on the back. About fine.
The role that made William Haines a star (in fact, Joan Crawford, too) was promoted to star status with the popularity of this film. It made Haines an idol of female fans.
Here, Haines pretends to be a pro golfer to impress wealthy Crawford. Scenes such as this were filmed at the Jewett estate in Pasadena, CA. Photo is coded #315-53.
Out of stock
Share With Friends: