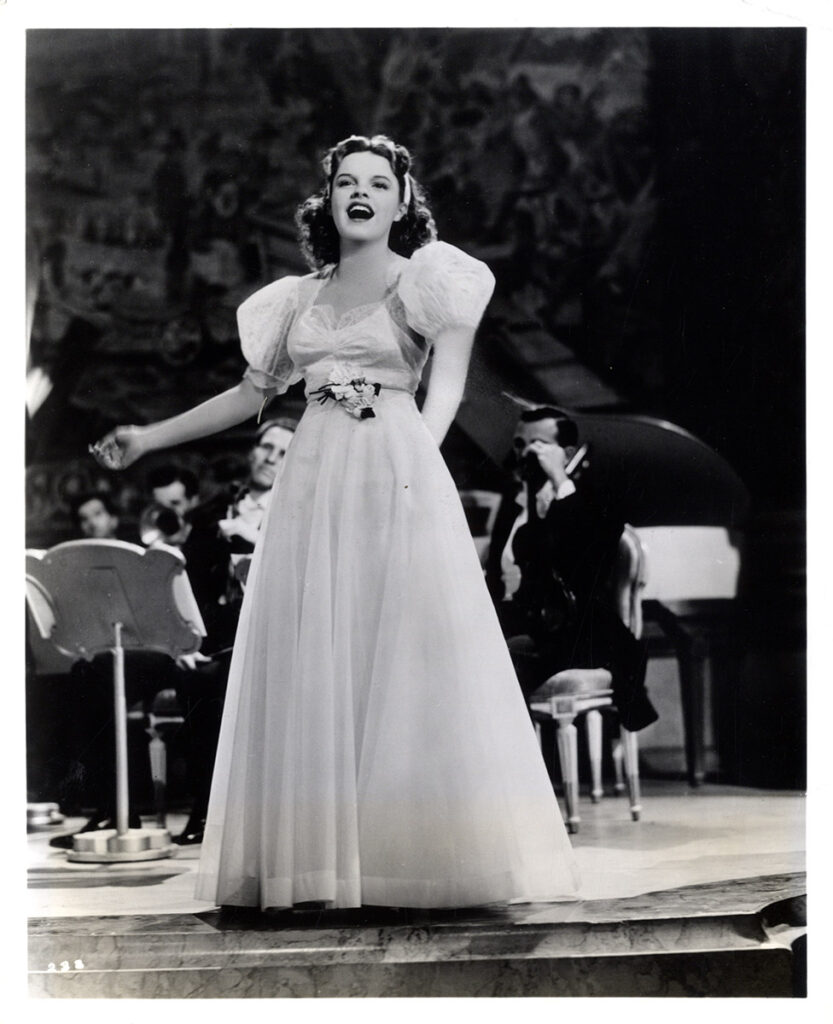 JUDY GARLAND (1941) Set of 5 photos
Sold
[Los Angeles: Metro-Goldwyn-Mayer, 1941]. Collection of five (5) vintage original 8 x 10″ (20 x 25 cm.) black-and-white single weight glossy silver gelatin print still photos. Overall signs of light handling, including scattered creases, very good or better.
This group of images, each with paper blurb with a sequence number, relates to MGM biography and production photos used to tell Judy Garland's life story in a movie magazine publication. Some have the information typed on the verso, too, and several have publication ink stamps and studio photo ink stamps on verso. One has sizing marks on the front.
Included are images of her as a baby, as a child in vaudeville, and in her early MGM film roles.
Out of stock
Share With Friends: