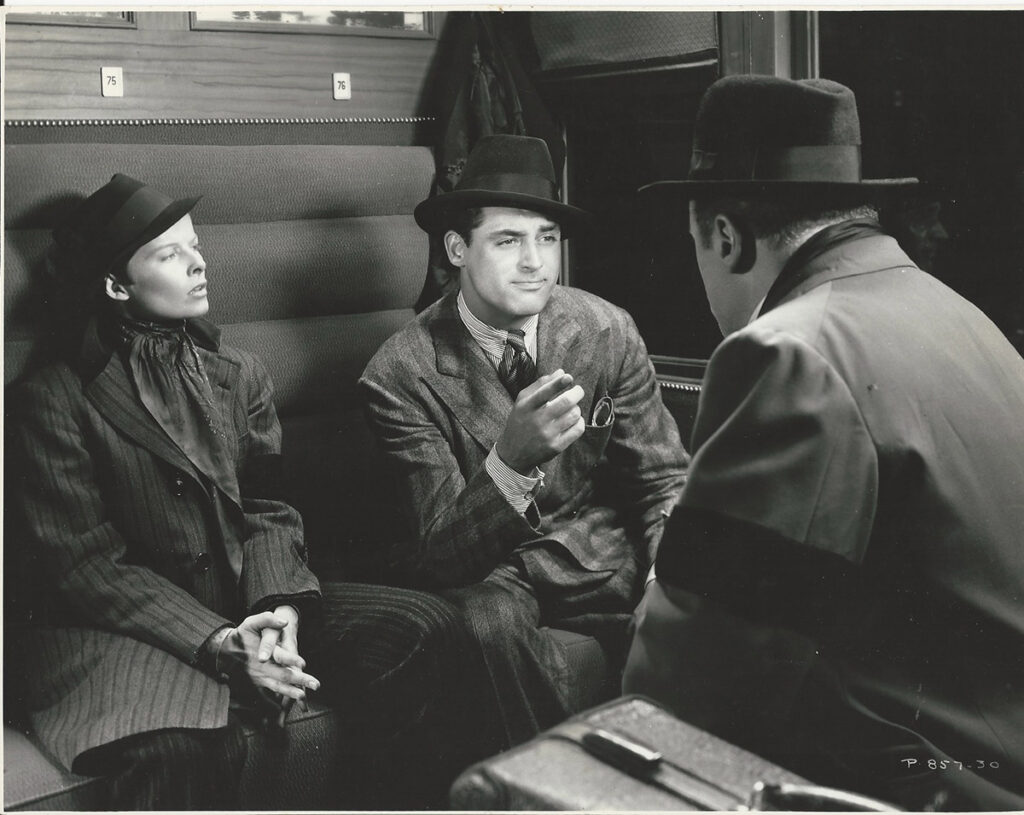 KATHARINE HEPBURN, CARY GRANT | SYLVIA SCARLETT (1935) Photo
Sold
[Los Angeles: RKO, 1935] Vintage original 7.5 x 9.5″ (18 x 23 cm.) black-and-white single weight glossy silver gelatin print photo. Light trim for publication, near fine. 
A popular classic film in the study of gender identity, Katharine Hepburn spent much of the film masquerading as a boy, as she does in this train compartment scene with Cary Grant and Edmund Gwenn. 
Still is coded "P 857-30". Ink date-stamped by Photoplay Magazine Oct. 19, 1935. RKO Radio Pictures ink stamp. Original attached paper publicity blurb. 
Out of stock
Share With Friends: