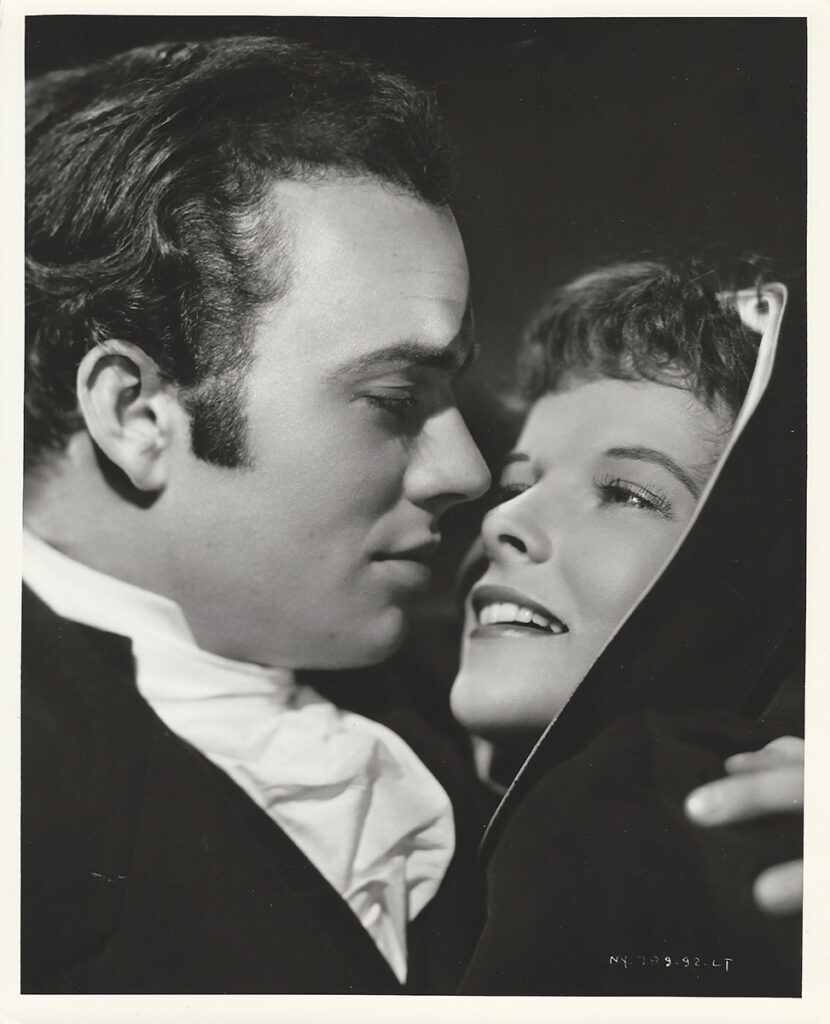 KATHARINE HEPBURN, JOHN BEAL | THE LITTLE MINISTER (1934) Photo by Ernest A. Bachrach
$

200.00
[Los Angeles: RKO Radio Pictures, 1934]. Vintage original 8 x 10″ (20 x 25 cm.) black-and-white glossy silver gelatin photo, fine.
Set in 1840s rural Scotland, Hepburn played the gypsy girl Babbie. The book by J. M. Barrie offered yet another spirited role for Hepburn during her early film years. Babbie establishes a romantic relationship with the new-to-town minister played by John Beal.
This photo is from the estate of John Beal. It is coded NY & A 9-92-LT and on the verso is the RKO / Ernest A. Bachrach photographer ink stamp.
Share With Friends: