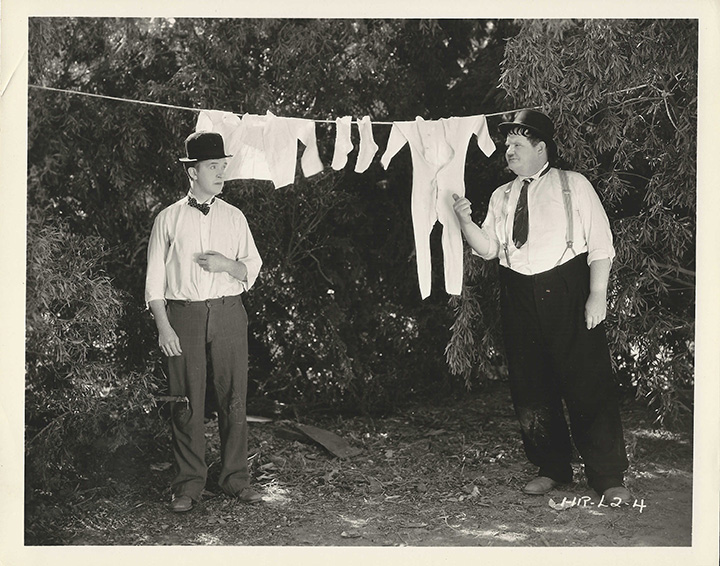 LAUREL AND HARDY | ONE GOOD TURN (1931) Photo #HR-L-2-4
Sold
Vintage original 8 x 10" (20 x 25 cm.) black and white single weight glossy silver gelatin print still photo, USA. Stan Laurel, Oliver Hardy, Mary Carr, dir; James W. Horne; Hal Roach. Minor crease near top left corner, About fine.
Stan and Ollie decide to sell their car when they think they hear a nasty landlord trying to evict the lady who is giving them food. It turns out what they overheard was rehearsal for a play.
Still coded "HR-L-2-4" includes the original attached paper publicity blurb on the verso.
Out of stock
Share With Friends: