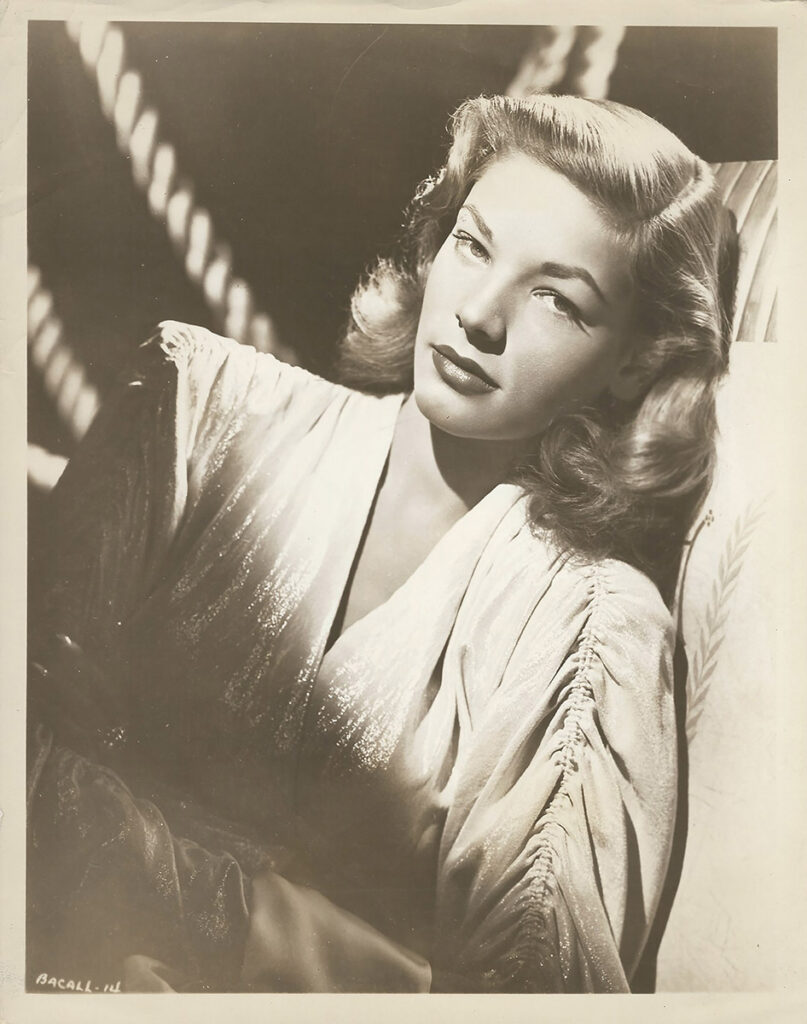 LAUREN BACALL (1945) Glamour portrait
$

750.00
[Los Angeles: Warner Brothers, 1945]. Vintage original 8 x 10″ (20 x 25 cm.) black-and-white glossy silver gelatin photo. Some minor creasing near top left corner, about Fine.
Within a year of her film debut in To Have and Have Not, Lauren Bacall was not only a star but the epitome of cool. That cool remained throughout her long career. She barely aged and was always in style — contemporary, never dated. She very much defined the modern woman, sure of herself and one who made her own way in the world. Her femme fatale-type characters were never too fatal as she was too much in control to ever be in distress.
She exudes assuredness in this rather languid portrait in which she wears what is likely a peignoir. Photo coded Bacall-14.
Share With Friends: