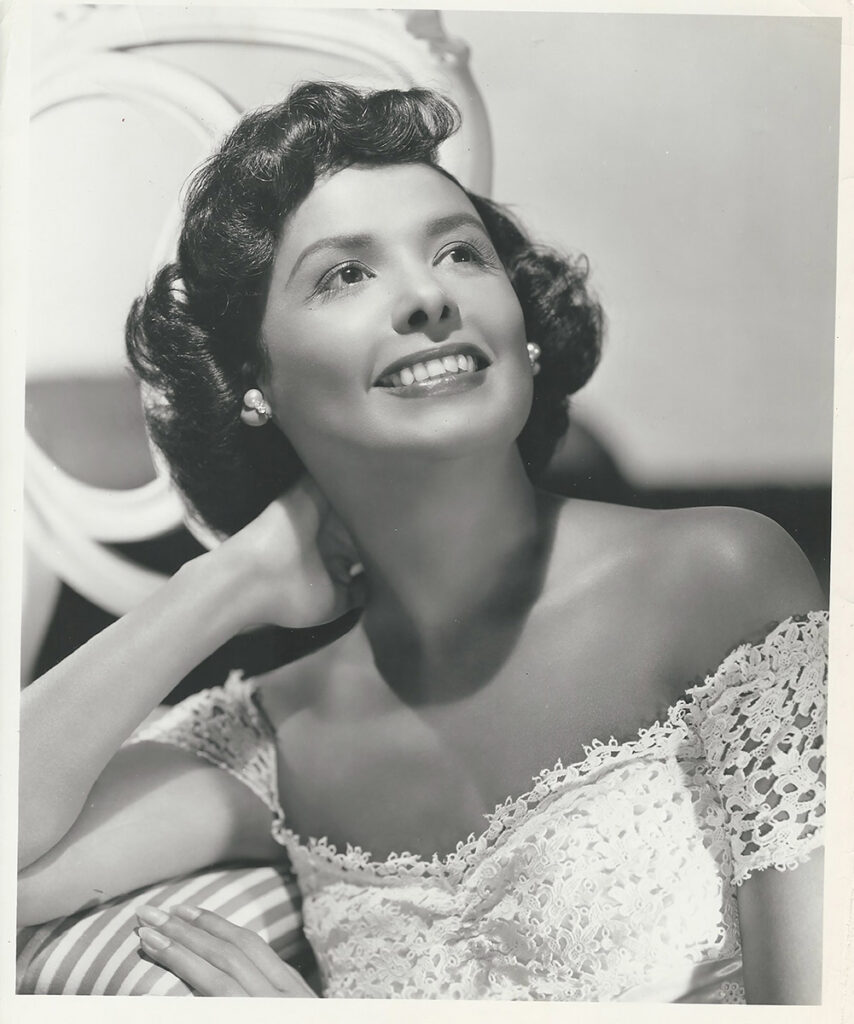 LENA HORNE AT MGM (1948) Studio portrait
$

350.00
[Los Angeles: Metro-Goldwyn-Mayer, 1948]. Vintage original 8 x 10″ (20 x 25 cm.) black-and-white glossy silver gelatin photo. Minor creasing at the bottom right corner, near fine.
Brilliant interpreter of song, Lena Horne was given the MGM glamour treatment in several films during the 1940s. Her appearances were seldom and regulated to song numbers particular to the Great American Songbook writers' biographies. Such was the case with Words and Music, the highly fictionalized account of the work of Richard Rodgers and Lorenz Hart.
There is an ink stamp of June 22, 1948, as well as her name stamp on verso. 
Share With Friends: