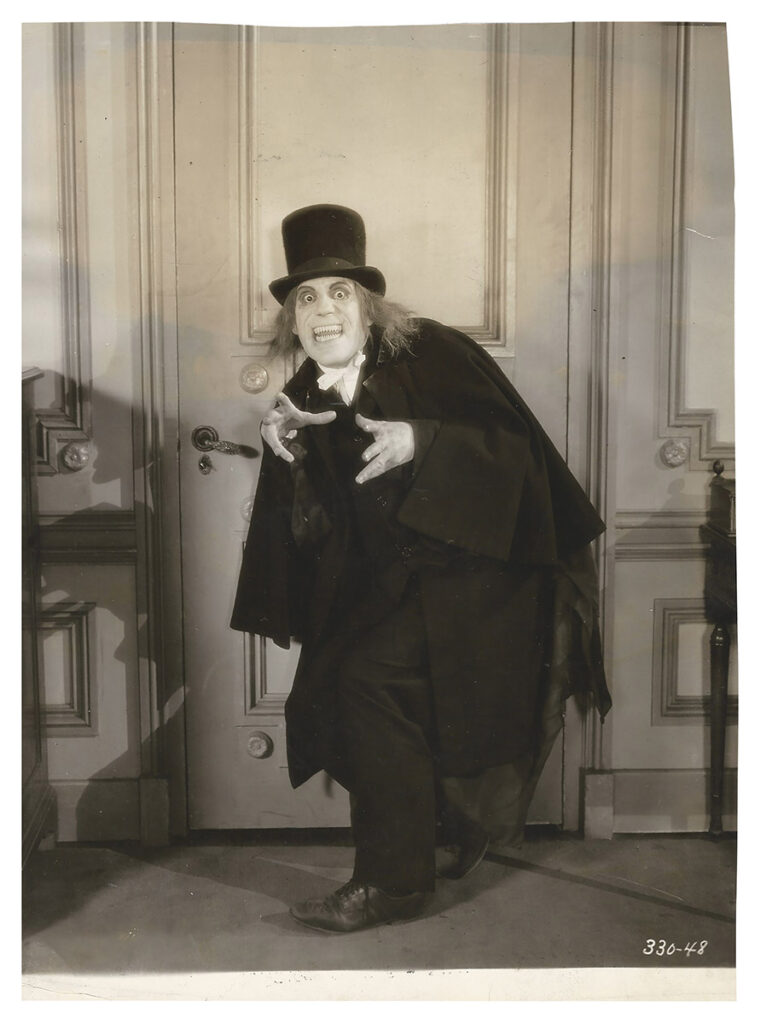 LON CHANEY AS THE MONSTER | LONDON AFTER MIDNIGHT (1927) Photo
$

500.00
[Los Angeles: Metro-Goldwyn-Mayer, 1927]. Vintage original 7 1/8 x 9 3/4″ (18 x 24 cm.) black-and-white glossy silver gelatin print photo. Waviness along top of photo, borders trimmed on three sides (a bit irregular along the right side). Crease at bottom left white margin, very good.
Legendary lost film for which we now have just production scene stills like this as documentation for the film. It is believed that at least one print survived up until a 1967 vault fire. A reconstruction of the film, using images like this and original script elements, was assembled for telecast on Turner Classic Movies. Lon Chaney's appearance has long been considered one of the most horrifying captured on film.
Photo coded 330-48. There is a typed blurb on the verso.
Share With Friends: