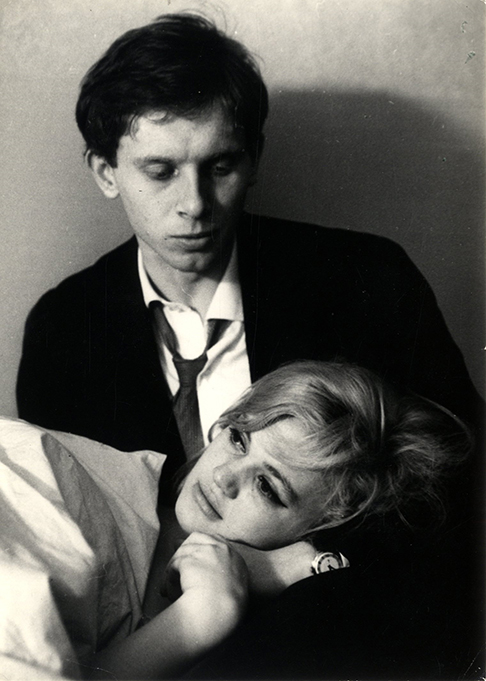 LOVES OF A BLONDE [LÁSKY JEDNÉ PLAVOVLÁSKY] (1965) Set of 11 photos
$

450.00
Set of eleven (11) vintage original black-and-white prints still photos, of which three (3) are Czechoslovakian 7 1/4 x 5″ (18.5 x 13 cm.) photos, two (2) with stamps on back from distributor Ceskoslovensky Filmexport; eight (8) are 8 x 10″ (20 x 25 cm.) US photos, of which three (3) have printed labels with text about the film from distributor Prominent Films. One of those labels is loose but present. Overall, fine.
"Story of a young woman who has a routine job in a shoe factory in provincial Czechoslovakia. When the army holds maneuvers near her home town, the factory supervisor organizes a mixer for the largely female workforce and the all-male soldiers. This dance proves a mixed success, with many of the soldiers, who are middle-aged reservists, and many of the factory workers, who are inexperienced young women with idealized views of romance, being confused by and disappointed with their potential dancing partners. The film's protagonist, though, does meet an attractive young man who plays in the dance band and has a one-night fling with him. When she travels to the capital city where he lives in order to resume their romance, she meets his parents and comes to the realization that there is no future in this relationship." (Wikipedia)
This was Miloš Forman's second feature-length fiction film (it was preceded by a few shorts and documentary films), and the film which brought him significant international recognition.
Share With Friends: