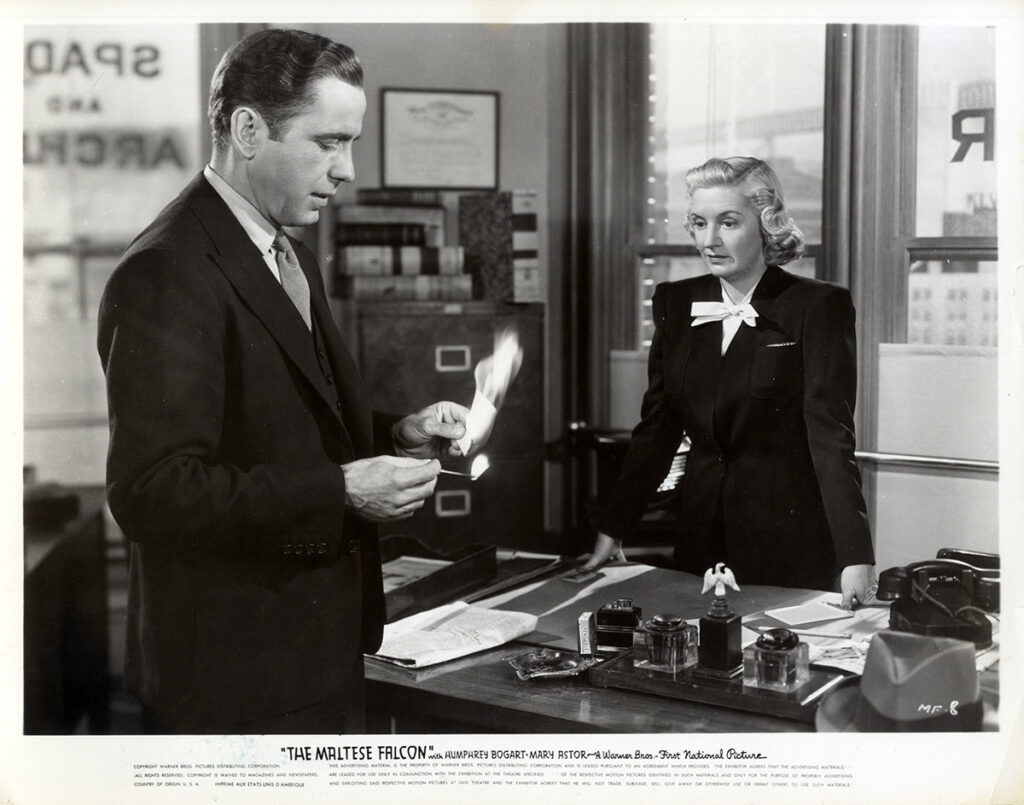 MALTESE FALCON, THE (1941) Photo of Humphrey Bogart, Lee Patrick
Sold
[Hollywood]: Warner Brothers, [1941]. Vintage original 8 x 10″ (20 x 25 cm.) black-and-white print still photo, with stamp on back of New Amsterdam Theatre, fine.
Early in the film, after his partner has been murdered, Sam Spade (Humphrey Bogart) gets a phone call from the mysterious Ruth Wonderly, who will soon go under the name Brigid O'Shaughnessy (Mary Astor), who has moved out of her hotel. She gives him her new address and new alias, which Spade writes down. Before he leaves, he burns the piece of paper on which he has written that information.
In this shot, his secretary Effie Perine (Lee Patrick) looks on as he sets the paper on fire. Photo coded #MF-8.
Out of stock
Share With Friends: