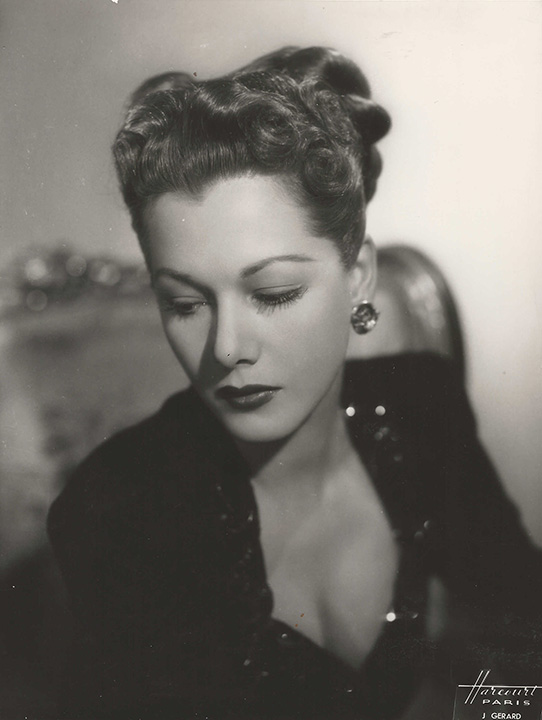 MARIA MONTEZ (1949) Portrait by J. Gerard / Harcourt-Paris
Sold
Vintage original 7 1/4 x 9 1/2″ (19 x 24 cm.) black-and-white single weight glossy silver gelatin print still photo, France. Minor handling only, about fine.
Stunning beauty María Montez, born in the Dominican Republic, worked her way up in Hollywood films starting in 1940, and by the middle of World War II she became known as "The Queen of Technicolor" escapist adventure sagas. When the craze for these films ended, so did her Hollywood career, so she and French husband Jean-Pierre Aumont moved to Europe, where Montez appeared in films in France and Italy. In 1949 she appeared alongside Erich von Stroheim in the French film PORTRAIT D'UN ASSASSIN.
This portrait, done by Harcourt-Paris/J. Gerard, is most likely from that period. She would die soon after in Paris at the age of 39.
Out of stock
Share With Friends: